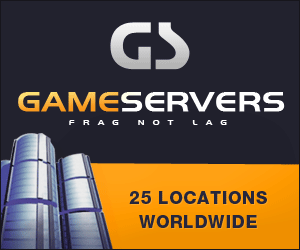 New York Times
August 1, 2008
Pg. 13
By William Glaberson
GUANTÁNAMO BAY, Cuba — After military prosecutors rested their case against Osama bin Laden's former driver, the military judge on Thursday closed the courtroom to the news media and other observers for the first time so the tribunal could hear defense testimony in secret.
The closed-door proceeding came in the second week of a trial that has become a test of the Bush administration's military commission system.
Defense lawyers for the detainee, Salim Hamdan, the first terror suspect to face a war-crime trial here, said the government had required the closed session for their first two witnesses.
"It is my hope that the American public will someday hear Mr. Hamdan's defense," said one of his lawyers, Lt. Cmdr. Brian L. Mizer.
The secret session was one signal of a new stage for the trial, which has moved from being a largely open proceeding to one studded with references to classified information that was not mentioned in public.
That first defense witness, Col. L. Morgan Banks III of the Army, has in the past been publicly identified as a senior army psychologist responsible for the military's program for training its members to withstand interrogations. The program is known as SERE, which stands for Survival, Evasion, Resistance, Escape.
The program has been the subject of wide comment because it was used beginning in 2002 to devise interrogation methods for terror suspects.
When the defense began its case, Commander Mizer, in his Navy whites, said government officials had set the rules for the testimony.
"It is not the defense that has requested this closed session," Commander Mizer said, "but it is necessary, according to the government, to protect the information."
The military judge, Capt. Keith J. Allred of the Navy, was prepared. "We'll have to clear the gallery," he said.
The proceedings have increasingly moved toward secret references and classified filings. Some witnesses have been referred to only with names like "Witness Two" and "Sgt. Major A."
There have been secret filings dealing with claims of abusive treatment of detainees and references to American interrogators who work for agencies that are not identified by name. These are referred to only as "another government agency."
On Thursday, Judge Allred issued a decision dealing with defense claims that Mr. Hamdan had been subject to coercive treatment at Guantánamo. He rejected the assertion in a five-page ruling that included two pages that were entirely blacked out and three that were nearly entirely blacked out.
American civilian courts on occasion take testimony and evidence in secret for national security reasons. But one reason some Bush administration officials have argued for the war court here is the tight control security officials can maintain over information.
Critics have said they feared that secrecy rules would be used to shield information about the treatment of detainees, some of whom have been subjected to harsh techniques patterned on the SERE program.
The only information about why the defense called Colonel Banks and a second witness, Lt. Col. G. John Taylor, was provided by a defense statement. It said defense lawyers were calling the two special-forces witnesses who were at the American detention facility at the Bagram military base in Afghanistan when Mr. Hamdan arrived there on Dec. 28, 2001.
Mr. Hamdan's lawyers have repeatedly suggested that he was mistreated at Bagram and might have been mistreated before his arrival at Bagram when he was held in Afghanistan's Panchir Valley. Witnesses have said Mr. Hamdan might have been held there by Afghan forces, and suggested they might have been assisted by clandestine American agents.
In an earlier ruling, Judge Allred agreed with defense assertions that Mr. Hamdan was subjected to coercive treatment at Bagram. But there has been almost no public testimony about his treatment in the Panchir Valley.
On Thursday morning, as the prosecution's case drew toward a close, prosecutors called a final witness, a federal agent who had interrogated Mr. Hamdan here, Robert McFadden.
Mr. McFadden, an agent for the Naval Criminal Investigative Service, gave the prosecution its most damaging testimony against Mr. Hamdan.
He said that during more than nine hours of interrogation in 2003, Mr. Hamdan had said he had sworn allegiance to Mr. bin Laden. Mr. McFadden said Mr. Hamdan had explained that he was committed to jihad and its goal of "killing Jews and Christians, expelling them from the Arabian Peninsula."
That testimony too, though conducted in public, included suggestions of secrets. Mr. McFadden, a law enforcement agent, said he knew nothing of how Mr. Hamdan had been handled at Guantánamo by the "intelligence side," an apparent reference to intelligence officers who also conducted interrogations here.
Harry H. Schneider Jr., a defense lawyer, held up a book and said he wanted to ask Mr. McFadden a question based on it.
There was a stir at the prosecution table.
"I'm told it's classified, so I can't ask you," Mr. Schneider said.
The book was the 9/11 Commission Report, a former best seller.