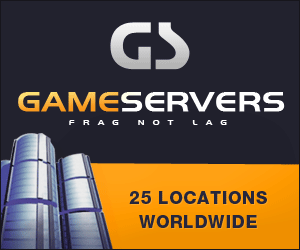 Washington Post
November 7, 2006
Pg. 17
Tens of thousands of Sunnis pushed out of government jobs could benefit from Shiite measure

By John Ward Anderson, Washington Post Foreign Service
BAGHDAD, Nov. 6 -- A high-ranking commission of Iraq's Shiite-led government said Monday it had prepared a draft law that could return tens of thousands of former members of Saddam Hussein's Baath Party to their government jobs.
After toppling Hussein in the spring of 2003, the interim U.S. authority that ran Iraq enacted a plan that purged Baath Party members from their government jobs, whether or not they had been accused of wrongdoing. The move threw thousands of Baathists out of work and is blamed by many for creating a vast pool of unemployed, disenfranchised Sunnis who later became eligible recruits for insurgent groups.
Thousands of former Baathists have since been allowed to return to their posts after rigorous vetting, but political and security analysts say that if the government were to enact more sweeping measures, it could help soothe rampant sectarian violence and advance reconciliation between the country's Shiite Muslims and Sunni Arabs.
Ali al-Lami, executive director of the Supreme National Commission for de-Baathification, said in an interview that the commission had drafted a law for parliament that would give 1.5 million former Baathists who "excommunicate" themselves from the party the option of returning to their former government jobs or drawing a pension for their past employment. Other estimates have put the number of purged Baathists in the tens of thousands; the figures could not be reconciled.
Lami said 3,000 or so top former Baathists would be given their pensions but would not be allowed to resume government employment. And about 1,500 high-level former Baathists would be barred from ever resuming their jobs or drawing a pension.
The announcement came as Iraq's capital and other volatile areas around the country remained under a full curfew following the death sentence handed down to Hussein the day before. With violence levels seemingly low and people increasingly defying the curfew, the government announced that life would return to normal on Tuesday.
Lami said the timing of the proposed rollback of de-Baathification -- which would be a boon for Sunnis -- had nothing to do with the verdict in Hussein's trial.
"There have been a lot of meetings with the political blocs and nongovernmental organizations, and it's almost complete," Lami said. "This is only for those who left the Baath Party," he said, noting that Iraq's constitution outlaws the party as a terrorist organization.
The two-day curfew, which covered Baghdad, the northern cities of Mosul and Kirkuk and the restive provinces of Salahuddin and Diyala, was imposed Sunday morning by authorities fearing a violent backlash against the verdict in Hussein's trial, which was announced later in the day. He was found guilty of crimes against humanity and sentenced to hang for the killings of 148 Shiite men and boys from the village of Dujail, north of Baghdad, in the 1980s.
The verdict sparked anguished protests by Sunni Arabs, particularly in Hussein's home town of Tikrit, and jubilant celebrations by Shiite Muslims, who were ruthlessly suppressed during his 24-year rule, but there were few reports of violence. It remains to be seen whether the curfew succeeded in stopping retaliatory attacks or only deferred them.
Passions remained high in some areas, but the government lifted the curfew for pedestrians at 4 p.m. Monday and announced that people and vehicles could return to all of Iraq's roads at 6 a.m. Tuesday.
Pro-Hussein demonstrators marched Monday in several towns north of Baghdad, in the Sunni heartland, including Tikrit, 90 miles north of Baghdad, and Samarra, where the bombing of a Shiite shrine in February sparked intense sectarian clashes across Iraq.
In the towns of Hawijah and Riyadh, outside Kirkuk, hundreds of protesters demonstrated against the Hussein verdict, the U.S. occupation of Iraq and the Shiite-led government of Prime Minister Nouri al-Maliki, carrying Hussein's picture and chanting, "Yes, yes, to the leader Saddam Hussein" and, "Death, death, to the America and Maliki government."
In Sadr City, a sprawling Shiite slum in eastern Baghdad with 2.5 million residents, people defied the curfew blanketing the rest of Baghdad and celebrated the verdict by passing out sweets to children and performing celebratory dances in the streets. Residents contacted by telephone said that life had returned to normal, with cars and buses in the streets, shops opened and people going about their daily business. They said police made no attempt to enforce the curfew in the area, which is controlled by the Mahdi Army, a militia led by anti-U.S. cleric Moqtada al-Sadr.
"We don't care about the curfew in our city," said a 32-year-old blacksmith, referring to Sadr City. "But we respect the curfew outside" in the rest of Baghdad, he said. "In our city, no one can force us to stay in our homes. The Mahdi Army will protect us."
While President Bush on Sunday called Hussein's trial and verdict "a milestone in the Iraqi people's efforts to replace the rule of a tyrant with the rule of law," British Prime Minister Tony Blair, America's closest ally in Iraq, was more circumspect Monday, saying he and his party opposed the death penalty for Hussein -- or anyone -- on principle.
The U.S. military on Monday announced the deaths of five servicemen: Two soldiers died Monday when their helicopter crashed in Salahuddin province, north of Baghdad, a military statement said. No hostile fire was observed at the time of the crash, which is under investigation.
One Marine died Saturday and another on Monday of wounds sustained in fighting Saturday in Anbar province, west of Baghdad, a second military statement said. A soldier from the 1st Brigade, 1st Armored Division also died Monday in combat in Anbar, it said.