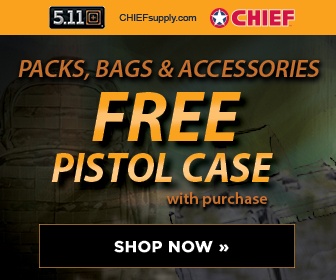 Salt Lake Tribune
April 5, 2008
House committee told missile fuses sent to Taiwan were shipped in mislabeled containers

By Matthew D. LaPlante, The Salt Lake Tribune
An emergency inventory of hundreds of pieces of military hardware sparked by the mistaken shipment of ballistic-missile fuses to Taiwan has been completed and no other parts appear to be missing.
But two weeks into an investigation on how the parts went unaccounted for more than three years after arriving at Hill Air Force Base in 2004, dual questions are emerging: Is the military able to secure its nuclear arsenal, and is there sufficient oversight for private contractors who handle such material?
Members of the House Armed Services Committee who have been briefed on the inquiry say initial reports indicate the shipping containers holding the fuses were mislabeled. But defense officials assured the members the error rate for parts handled through the military's complex distribution system is less than 1 part per 100,000.
That might be an acceptable level of error for the shipment of helicopter batteries, like those that Taiwan actually ordered, "but in the nuclear arena, you need zero errors," said Rep. Joe Sestak, a Pennsylvania Democrat who attended the classified briefing. Sestak said that although the missile parts that wound up in Taiwan contained no fissionable materials, the mistake heightened concerns about the security of the national's nuclear missiles - particularly as reports of the incident followed, by less than a year, the unauthorized and unmonitored flight of a bomber carrying several nuclear missiles from North Dakota to Louisiana.
Accountability "used to be first and foremost in the nuclear weapons business," said Sestak, a retired U.S. Navy admiral. "Things were so stringent that you never would find something like this would occur."
Defense expert John Pike, who runs the Web site Globalsecurity.org, said the repeated problems - he cited another incident in which a detailed photo of a nuclear submarine wound up on the Internet - spoke poorly of U.S. efforts to keep a tight lid on its nuclear program.
"We're supposed to do this stuff right," Pike said. "If the Americans are this sloppy, what does that say for everyone else?"
While the investigation into the Taiwan missile case has yet to assign blame, the matter has increased concern about whether the military is keeping a close enough watch on its contractors.
Pike said the increased privatization of military duties under the Clinton and Bush administrations isn't necessarily bad - "but the degree of accountability and supervision . . . has turned out to be inadequate."
EG&G Inc., which won a contract to manage the storage and distribution of missile and aircraft parts at Hill in 2002, oversaw the transfer of more than 1.4 million items last year, according to officials at the Defense Logistics Agency, which has oversight of the company's operations at the northern Utah base. The company runs similar operations at DLA depots in Texas, Georgia and California.
EG&G received more than $63 million during the past five years for the Hill operation. Content with that performance, Air Force officials late last year approved a contract for the next five years - potentially worth $51 million or more.
Rep. Rob Bishop, who represents northern Utah, including Hill, said he had empathy for those trying to keep such a complex operation afloat with minimal error while using computerized tracking systems that are in some cases decades old.
"I can't be too critical. Around here in Congress we look at a million dollars as a rounding error," he joked.
But Bishop joined Sestak in expressing concern that standards of accountability may lapse when duties previously handled by military personnel are privatized. "We want to make sure that equal responsibility is maintained on the contractor side of it as the military side," he said. "I am worried about it."
Bishop said he would be watching closely as the investigation, ordered by Secretary of Defense Robert Gates, continues. A public update on the case is scheduled for April 15.
Several of Utah's other members of Congress may be paying attention for another reason: They're among scores of politicians who have received donations from a political action committee run by EG&G's parent company, URS Corp.
According to Federal Elections Commission reports, URS's Washington Group International has donated nearly $400,000 to federal candidates in the past two years, including $5,000 to Sen. Bob Bennett, $3,500 for Rep. Jim Matheson and $1,000 for Rep. Chris Cannon.
Sen. Orrin Hatch has also benefited from URS, receiving $8,000 from the company's PAC in 2005 and 2006.
Bishop's name doesn't appear on the Washington Group's donor list.