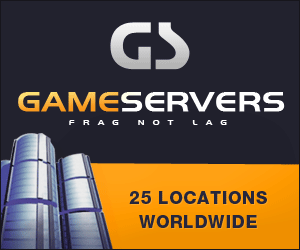 Media: AFP
Byline: n/a
Date: 5 Sept 2006
Body:
BAGHDAD, Sept 5, 2006 (AFP) - A legal investigation into the 1990 invasion
of Kuwait by Saddam Hussein's Iraq is gaining momentum and the former
strongman may face charges for the alleged execution of Kuwaiti prisoners of
war.
US officials close to the Iraqi High Tribunal trying Saddam on charges
related to various alleged atrocities committed during his 24-year rein told
AFP that Kuwaiti officials had filed a formal complaint with prosecutors.
In the Kuwaiti complaint, filed earlier this year, Saddam stands accused of
"illegally invading the country, killing and torturing its people,
destroying its oil wells and other infrastructure."
"The complaints have been filed and the court has started an investigation,"
an American legal expert said, briefing AFP on condition of anonymity
because he is not permitted to speak on behalf of the Iraqi body he is
advising.
Iraqi troops occupied Kuwait in August 1990 after Saddam Hussein declared
the oil-rich emirate to be Iraq's 19th province. His forces were routed the
following year by a US-led coalition.
"The court is now investigating the invasion and lot of things associated
with that invasion such as war crimes and crimes against humanity," the US
official said.
He said Kuwait had alleged that a number of its people who were "prisoners
of war and taken captive were never seen again and were allegedly executed.
The invasion was a commission of an aggressive war against an Arab state."
Kuwait accuses Iraqi troops of abducting hundreds of its people and says
that Saddam's former regime refused to reveal their whereabouts.
After Saddam was ousted in April 2003 in the US-led invasion of Iraq, the
remains of some 250 Kuwaitis were recovered and post-mortems found they had
been shot in the head.
Kuwait also alleges that Iraqi troops tortured nearly 6,000 people during
the seven-month occupation.
Saddam has already been tried over allegations that he ordered the execution
of 148 Iraqi civilians from the vilage of Dujail -- a verdict is due next
month -- and is currently on trial for genocide against Iraq's Kurdish
minority.
The Iraqi High Tribunal is probing a total of around 12 distinct cases, and
in each one the former head of state is expected to be the star defendant.
"The next trial depends on which investigative file gets completed first,"
the US official said, noting that the Kuwait trial was unlikely to be next.
Another key case under investigation is the brutal suppression of a 1991
uprising in the aftermath of the Kuwait war, when repressed Iraqi Shiite
seized on the humliation of Saddam's forces to mount a doomed rebellion.
The court is probing on whether "excessive amount of force was used in
crushing the rebellion and how the Baath party members, regime officials
rounded young Shiite men from their homes and who were never heard of
again."
Prosecutors will also look into "mass graves where thousands of young Shiite
men were found murdered," the US official said.
The most serious charge yet levelled against Saddam is one of genocide over
the 1987-1988 Anfal campaign against northern Iraq's Kurdish minority, in
which prosecutors allege that some 182,000 civilians were killed.
But all further charges will be dropped against him if the former president
is found guilty and executed in the Dujail trial.
Hearings in the Anfal case will continue on September 11, while a verdict in
the Dujail case is expected on October 16.