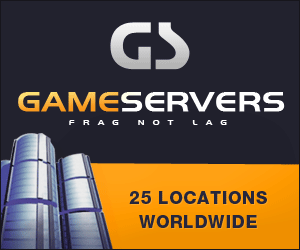 Media: AFP
Byline: Michael Thurston
Date: 18 October 2006
Body:
LONDON, Oct 18, 2006 (AFP) - British Prime Minister Tony Blair came under
renewed pressure Wednesday as another military chief criticized his
strategy in Afghanistan and Iraq.
The fresh criticism came as the United States -- which has long counted on
Blair as its chief ally in both countries -- reconsiders its overall
strategy over how to deal with the relentless violence in Iraq.
Blair has been on the defensive since army chief General Sir Richard
Dannatt last week said that British troops should leave Iraq "sometime
soon" because they were exacerbating Britain's security problems.
The latest question mark came from a commander who recently returned from
southern Afghanistan, where British troops have faced a growing wave of
fatal attacks in recent weeks from Taliban insurgents.
Specifically Brigadier Ed Butler, head of the 3 Para Battle Group in
Afghanistan, said the US-led invasion of Iraq in 2003 prevented British
troops from securing Afghanistan and cost years of progress there.
"We could have carried on in 2002 in the same way we have gone about
business now," he said, adding: "Have the interim four years made a
difference? I think realistically they have."
Such critical comments from the military have fueled talk of Blair being a
lame duck, increasingly unable to prevent people talking out of line as he
prepares to leave office next year.
On Tuesday Blair rejected claims that Britain's military presence in Iraq
fueled Muslim extremism at home and abroad -- and vowed to keep British
troops in Iraq until their "job is done."
"It's important we don't overstay the time we need to be there," Blair
said, responding to a barrage of questions fueled by Dannatt's remarks,
which have cast a cloud over Blair all week.
"But in no sense was he saying -- and neither should anybody say -- that we
should get out of Iraq before the job is done," said Blair, who is to stand
down next year after a decade in office.
But the comments come as the United States considers a direction-change in
Iraq, where the death toll among US troops is hitting new highs despite
three years of attempting to bring the country under control.
Former US secretary of state James Baker is leading a review of the
situation in Iraq by a bipartisan US committee of experts, and is expected
to recommend a change in US strategy for rebuilding Iraq.
On Tuesday the BBC reported that Baker has said the country is in a
"helluva mess." Citing an unnamed close friend, it said Baker added that
"there simply weren't any easy solutions".
According to The Los Angeles Times, two options are under consideration in
Washington.
Both would represent reversals of US policy: withdrawing American troops in
phases, and bringing neighboring Iran and Syria into a joint effort to stop
the fighting.
A third possibility had also been discussed -- to concentrate on getting
stability in Iraq, and stop aiming to establish a democracy there, the BBC
reported.
The 10-member commission has agreed that change must be made, the Times
report said. "It's not going to be 'stay the course,'" the paper quoted one
participant as saying.
"The bottom line is, (current policy) isn't working. There's got to be
another way."
While Washington is not expected to agree a change of course in Iraq soon,
any such decision would clearly have repercussions for Blair.
British troops are on the frontline in southern Afghanistan, where NATO has
in recent months moved in to relieve US forces, allowing the Pentagon to
focus its efforts on violence-scarred Iraq.