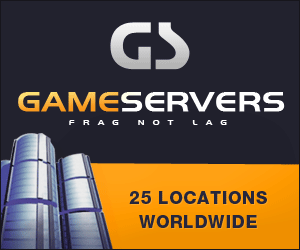 Houston Chronicle
March 6, 2007
Bush, on eve of 5-country visit, calls region's poverty 'scandal and challenge'

By Patty Reinert, Houston Chronicle Washington Bureau
WASHINGTON — Answering criticism that the United States has neglected its neighbors in Latin America, President Bush pledged Monday to spend hundreds of millions of dollars to fight poverty and improve education, health care and housing in the Americas.
Bush, who leaves Thursday for a weeklong, five-country tour through Mexico, Central and South America, said the region has made great strides in creating democratic governments and developing free trade. But its people still suffer from poverty, he said, with one in four Latin Americans living on less than $2 a day.
"In an age of growing prosperity and abundance, this is a scandal, and it's a challenge," Bush told the U.S. Hispanic Chamber of Commerce. "The fact is that tens of millions of our brothers and sisters to the south have seen little improvement in their daily lives, and this has led some to question the value of democracy."
To deliver the message that the United States is committed to helping, Bush said a Navy medical ship, the USS Comfort, plans to head to Latin America this summer to aid in 1,500 surgeries and the treatment of 85,000 patients in Belize, Guatemala, Panama, Nicaragua, El Salvador, Peru, Ecuador, Colombia, Haiti, Trinidad and Tobago, Guyana and Suriname.
U.S. military medical teams and dentists also will offer their services in the region, and the president announced that a training center will be built in Panama to educate Central American nurses and other health care workers.
Bush also said the United States will spend $75 million during the next three years to boost programs to teach Latin American students English and bring thousands here to study.
He also pledged to increase a $100 million housing program in the region by $385 million to underwrite more mortgages for the working poor of Latin America. Since taking office in 2001, Bush has doubled U.S. aid to Latin America to $1.6 billion a year, most of which goes to development, military and anti-drug efforts.
But Republican and Democratic members of Congress have recently criticized the president's 2008 budget request, which calls for a $70 million reduction in development assistance and a $36 million cut in funding for child survival and health programs.
Last week, members of the House Foreign Affairs subcommittee on the Western Hemisphere sent a letter to the White House applauding the president for traveling to Latin America but saying he needs to do more to fight poverty and anti-American sentiment there.
National Security Adviser Stephen Hadley said the administration has made steady progress in Latin America, but its quiet efforts to deal with the issues of poverty, education and health care have been overshadowed by post-Sept. 11 terrorism concerns around the world, as well as trade and drug issues.
As Venezuelan President Hugo Chavez stokes anti-American sentiment on the continent, Bush's trip is meant to spotlight government and private efforts to improve the lives of the poor and marginalized, Hadley said.
"What we want is a partnership with right-thinking governments that are making the right decisions for their people and that are making an effort to deliver the benefits of democracy and economic opportunity to their people," he said.