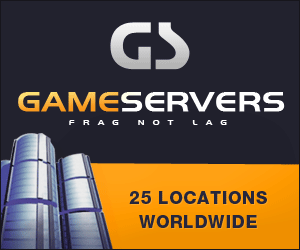 Washington Post
November 24, 2006
Pg. 16
By Robin Wright, Washington Post Staff Writer
From the presidential retreat at Camp David, President Bush made early morning calls yesterday to 10 members of the U.S. armed forces to wish them a happy Thanksgiving and thank them for their service to the nation.
The president, who dined with his wife, friends, staff and Secretary of State Condoleezza Rice at the secluded Maryland compound, talked to two members each of the Army, Navy, Marines, Air Force and Coast Guard, White House spokeswoman Jeanie Mamo said. Four are in Iraq, two in Japan, one in Afghanistan, one in Qatar and two aboard ships in California.
The long-distance engagement was in contrast to the surprise trip Bush took in 2003 to help serve Thanksgiving dinner to troops in Baghdad. He made his second surprise visit to the Iraqi capital this past June, but the steady escalation of strife in recent months led the White House to organize a summit next week with Iraqi Prime Minister Nouri al-Maliki in the Jordanian capital, Amman.
Yesterday, Baghdad suffered the highest civilian death toll since the U.S.-led coalition invaded Iraq in March 2003, with at least 138 killed and more than 230 injured by six car bombs. Sunni, Shiite and Kurdish leaders went on national television to appeal for calm, as Baghdad International Airport was closed to all commercial traffic until further notice.
In a statement yesterday, the White House said of the bombings: "We condemn such acts of senseless violence that are clearly aimed at undermining the Iraqi people's hopes for a peaceful and stable Iraq.
"The United States is committed to helping the Iraqis, and President Bush and Prime Minister Maliki will meet next week to discuss the security situation," Mamo said.
A wire service story picked up by Iraqi media erroneously reported yesterday that Vice President Cheney had made a surprise visit to U.S. troops in Iraq. The White House denied the report.
The eight men and two women Bush called were selected by the armed services and did not include injured service personnel or families of the fallen, Mamo said.
The four troops Bush called in Iraq were: Sgt. 1st Class Christopher Jones, a cavalry scout platoon sergeant; Sgt. Steven Cariotis, a Marine reconnaissance radio operator; Master Sgt. Stonnie Martin, who serves in an Air Force contracting squadron; and Senior Airman Andrew Bickham, a helicopter aerial gunner. The president talked with Cpl. Steven Lanham Jr., a Marine scout, and Petty Officer 1st Class Christina Wood, a medivac specialist at the U.S. naval hospital in Japan. In Afghanistan, Bush called Spec. Joseph Casey, an Army gunner and scout.
In Qatar, he called Petty Officer 2nd Class Eugenia C. Ortiz-Cooper, an operator for the Joint Tactical Ground Station. Bush also talked to two Coast Guard personnel, Petty Officer 2nd Class Derby Flory and Seaman Frederick DeJuan Lamar, who are based on ships now at their home port in Alameda, Calif.