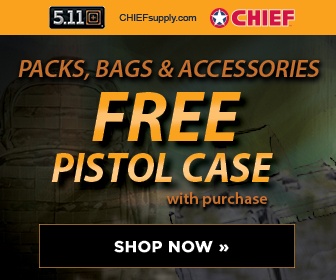 Washington Post
January 9, 2008
Pg. 2
Peril Posed by Tehran a Theme of His Mideast Trip, Bush Says

By Robin Wright, Washington Post Staff Writer
President Bush warned Iran yesterday that its confrontation with three U.S. warships in the Persian Gulf on Sunday was a provocative act, as the Pentagon released audio and video recordings of the dawn showdown.
"It is a dangerous situation, and they should not have done it, pure and simple," Bush told reporters at the Rose Garden, hours before departing for a seven-leg tour of the Middle East. "I don't know what their thinking was, but I'm telling you what I think it was: I think it was a provocative act."
A four-minute video, shot from the bridge of the USS Hopper, shows five small patrol boats racing toward the American ships in apparent defiance of repeated warnings. "Inbound small craft: You are approaching a coalition warship operating in international waters. Your identity is unknown; your intentions are unclear," a U.S. radio transmission warned the Iranian vessels.
Bush said one of the three themes of his Middle East trip will be the menace posed by Iran, particularly because it has not complied with two U.N. resolutions telling it to suspend its uranium enrichment, a process that can be used both for peaceful nuclear energy and for developing a weapon.
The president acknowledged, however, that a "mixed signal" had been sent by a National Intelligence Estimate, released last month, that concluded that Iran suspended its nuclear weapons program in 2003. During his trip, he said, he will remind allies that "Iran was a threat. Iran is a threat. And Iran will continue to be a threat if they are allowed to learn how to enrich uranium."
Bush discussed Iran, Iraq and terrorism yesterday with new Turkish President Abdullah Gul. The meeting was designed to strengthen relations strained by the U.S. invasion of Iraq and a House Foreign Affairs Committee resolution last year calling the Ottoman Empire's treatment of Armenians a "genocide."
Appearing before reporters with Gul, the president called the only predominantly Muslim member of NATO a "constructive bridge" between East and West, adding that the European Union would benefit from adding Turkey as a member.
"Turkey sets a fantastic example for nations around the world to see where it's possible to have a democracy coexist with a great religion like Islam, and that's important," Bush said.
Washington and Ankara have increased cooperation on counterterrorism over the past month, with the United States providing increased intelligence on bases operated by the Kurdistan Workers Party (PKK) in northern Iraq. The PKK, seeking autonomy or independence in southeast Turkey, is the largest security threat to Turkey.
Bush yesterday urged Turkey to increase economic development in the disputed area and to attempt a broad political solution for the region. "You have to provide an alternative so terrorists are not as attractive to groups of people," said a senior administration official in a telephone briefing for reporters.
Bush also met yesterday with his national security team and members of Iraq's Provisional Reconstruction Teams (PRTs) to assess what he called the "civilian surge" to accelerate development in Iraq's 18 provinces. The president said Iraqis are beginning to see economic and political progress, which complements recent security improvements.
All 24 teams are now embedded with military units, Bush said, up from 10 a year ago when he announced the buildup in military and diplomatic personnel. In northern Kirkuk, the local PRT helped broker a settlement bringing Sunnis back into the provincial council after a year-long boycott, while the PRT in southern Najaf has worked with the local government to build a modern airport to facilitate pilgrimages to that Shiite holy city, he said.
"There's still work to be done, but it was a very hopeful conversation," said Bush, who also held a videoconference yesterday with Iraqi Prime Minister Nouri al-Maliki.