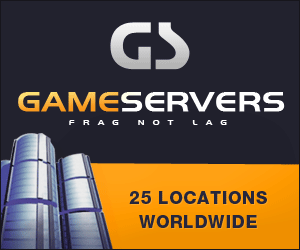 Boston Globe
April 22, 2007
Pg. 1
By Michael Levenson, Globe Staff
When she was 8 years old, Mary Hagan answered the door at her home in the Old Colony housing project in South Boston. A Marine in full dress uniform told her family that her brother, Second Lieutenant Norman F. Whittredge, was missing in action. His Corsair fighter plane, hit by antiaircraft fire over the Amami islands between Okinawa and mainland Japan, had disappeared.
Sixty-two years later, Hagan, now a mother of six and grandmother of 10, is still hoping her brother's remains are found.
"I hope they bring him home," Hagan, 70, said, fingering her brother's Purple Heart, Distinguished Flying Cross, and Air Medal in the living room of her Needham home. "I hope we get to bury him in this country. I think we've waited long enough."
Hagan was among 130 people who met with Department of Defense officials yesterday to find out what the POW/MIA Office has been doing to locate the remains of their loved ones, who were lost in World War II, Korea, Vietnam, and the Cold War. It was the first time since 1996 that the office had come to Boston to brief local families, take DNA samples, and detail searches that stretch from the Croatian State Archives in Zagreb to a rocky mountainside crash site in Houaphan Province, Laos.
Memories were flooding back and emotions running high as the families pored over their case files at the Hyatt Harborside Hotel. For decades, the families have been waiting for answers and wondering what might have happened, as they silently mark birthdays for long-lost siblings, and tell their children stories of the uncles and grandparents they never knew. Sometimes, they have carried out their own searches, tracking down yellowing mission reports and graying service members who served alongside their relatives. Many families said it is comforting to know the military is still searching, and they draw strength from other families who are waiting for answers.
"We gather, sharing the same experience or roughly the same experience," said Richard Wheeler , 78, of Concord, whose brother, Wilfrid III , disappeared in 1953 after his Corsair was shot down over Soho-Ri, Korea. "It goes beyond, by far, the simple efforts to regain the bodies. There's a peripheral therapeutic process for the family members."
According to the Pentagon, 88,000 service members are missing in action -- 1,700 from Vietnam, 8,100 from the Korean War, 78,000 from World War II, and 125 from the Cold War, the latter mostly from spy planes shot down by the Russians. Some people will never be found, lost too far at sea or killed in horrific explosions. Based on records showing where and how the service members died, the department believes it can recover the remains of 1,000 from Vietnam, 5,400 from Korea, 35,000 from World War II, and 20 from the Cold War.
The POW/MIA Office has a 600-person team that conducts searches worldwide and a database of 10,771 DNA samples from the relatives of 6,825 missing service members. Every year, the agency successfully locates the remains of about 100 service members, said spokesman Larry Greer . Most recently, its searchers found dog tags and teeth amid airplane wreckage in Papua, New Guinea. The find helped them identify the remains of 10 airmen who had been missing since 1944, when their B-24 bomber vanished in a storm.
John Burns , 81, of Boston -- whose brother, Jere , a 22-year-old Army private, went missing while driving a Jeep in Korea in 1952 -- said the office recently uncovered records that showed his brother was last seen in a military ambulance, being treated for combat fatigue. But the records show that when the ambulance arrived at a nearby hospital, Jere Burns was nowhere in sight.
"It would be some comfort to know where he was and maybe even what happened," said Burns, who named his first son Jere.
Wheeler said he has never given up hope of finding the remains of his older brother, who showed him how to build a treehouse and fly a balsa wood airplane. There is a marker for his brother in his family's cemetery plot in Concord but nothing interred beneath.
"When we bury someone, we like to feel we're burying the body, even if it's just a jar of ashes," said Wheeler, himself a World War II veteran. "That is completion. For the rest of us who don't have that, there is a lack of completion."
Three years ago, Hagan heard from a private investigator who claimed that he had located her brother's remains in a grave on the Japanese island of Amami-o-shima. But the Pentagon has yet to follow up on the tip, she said.
"I'm waiting to hear from everybody if this is really going to happen this year," she said. "I'm the last surviving member of my family and I hope it happens while I'm still alive."
As the years pass, it has fallen to younger generations to carry on the hunt.
Stephanie Hogue , 54, of the North End, said she has tracked down and interviewed pilots who served with her uncle, Air Force First Lieutenant Charles Donald Hogue , who disappeared in 1951, when his Sabre Jet was downed in a dogfight over Korea. Though she never met him, she grew up hearing so many stories from her father about "Uncle Don," -- the talented artist and rogue who once drained the gas tank on a car driven by neighborhood bullies -- that "he's alive for me," Hogue said.
One of those stories said that her uncle, who was 29 when his plane went down, was captured and imprisoned in the Soviet Union. The image has always horrified Stephanie Hogue, and driven her to find out the truth. "I've already imagined every horrible thing that could have happened," she said. "It would be a relief to be able to let go of all the scenarios."