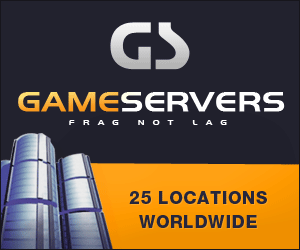 Washington Times
December 4, 2007
Pg. 4
By Bill Gertz
Senior U.S. and Chinese military and defense officials met yesterday at the Pentagon for annual talks amid a dispute over China's refusal to allow U.S. warships to make port calls in Hong Kong.
A defense official said the dispute, which involved denying the aircraft carrier strike group led by the USS Kitty Hawk to visit Hong Kong over Thanksgiving weekend, was not on the formal agenda but could be discussed as part of the annual Defense Consultative Talks.
"I don't expect that the U.S. is going to raise it," the official said. "If it comes up, it comes up. These talks have an agenda. We've raised our concerns about port visits, and will continue to work port visits."
A Pentagon official met last week with China's defense attache to formally protest the denial of three port visits by Navy ships to Hong Kong.
China's government has offered no public explanation. Last week, Beijing denied a White House spokeswoman's assertion that Chinese Foreign Minister Yang Jiechi told President Bush that the incidents were the result of a misunderstanding.
White House officials said last week that they have not received clarification from China about the denial.
The talks yesterday were hosted by Eric S. Edelman, undersecretary of defense for policy. The Chinese delegation was led by Lt. Gen. Ma Xiaotian, deputy chief of the general staff.
Pentagon officials did not release details of the talks, which were to conclude with a banquet in honor of the visiting Chinese military officials.
"This is an annual exchange," said Pentagon spokesman Bryan Whitman.
The two sides planned to discuss U.S.-China defense relations and how to strengthen military-to-military ties, Mr. Whitman said. Other topics were to include global and regional security issues, the global war on terrorism and missile defense, he said.
The dispute over ship visits upset the top admiral in charge of U.S. forces in the Pacific, who said China's actions were inconsistent with its public claims to be a power that is rising peacefully.
China denied the Kitty Hawk and eight other warships access to Hong Kong the day before Thanksgiving, leaving hundreds of family members from the ships' crews stranded without meeting relatives.
The Kitty Hawk then steamed northward from Hong Kong through the Taiwan Strait, in what Pentagon officials said was a deliberate signal to Beijing.
Days before the Kitty Hawk, two Navy minesweepers had asked China for permission to seek shelter from a storm inside Hong Kong harbor but were also denied.
A third ship visit to Hong Kong also was recently turned down, the Pentagon announced Friday.
U.S. officials said the Chinese action was intended as a political message to the Pentagon over its recent announcement of upgraded equipment for Taiwan's Patriot anti-missile systems.
China confirmed last week that Patriot equipment sales and U.S. arms sales to Taiwan were behind the ship incidents.