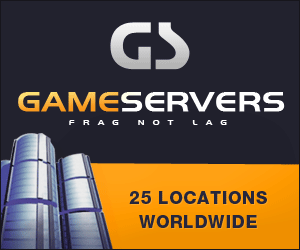 New York Daily News
January 13, 2007
Hil, other bigs going to Iraq

By Richard Sisk and Kenneth R. Bazinet, Daily News Washington Bureau
WASHINGTON - President Bush says he can send troops to Iraq even if Congress objects, raising the specter of a full-blown confrontation with lawmakers.
"I think ... in this situation I do [have the authority] and I fully understand [Congress] could try to stop me from doing it ... But I made my decision - we're going forward," Bush told "The CBS Evening News" in an interview airing tomorrow on "60 Minutes."
Bush's bare-knuckled vow came as Sen. Hillary Clinton and other lawmakers headed to Iraq and Afghanistan yesterday for meetings with military and political leaders to see up close whether a troop escalation could curb violence in Baghdad.
Clinton, along with upstate Rep. John McHugh (R-Watertown) and Sen. Evan Bayh (D-Ind.), will have an opportunity to evaluate conditions on the ground.
The trip comes just days after Bush announced he's sending an additional 21,500 soldiers and Marines to Iraq.
"This was the first opportunity we had to be able to go because of the long weekend, and it turns out that the timing is propitious because of the President's plans," said Clinton, who originally voted for the war but now opposes Bush's plan to send more troops to Iraq.
"I wish we were discussing additional troops for Afghanistan," she told The Associated Press.
The delegation is meeting in Baghdad with Iraqi Prime Minister Minister Nouri al-Maliki and Gen. George Casey, the outgoing U.S. military commander.
The trio of lawmakers also will visit troops based at Camp Stryker at Baghdad Airport from the Army's 10th Mountain Division out of Fort Drum, N.Y.
Elements of the 10th Mountain Division are also in Afghanistan, and the lawmakers hope to meet with them and Afghan President Hamid Karzai, an Afghan source said.
In Iraq, field commanders say their main concern is the availability of Iraqi forces. Marine Col. William Crowe, commander of the 7th Regimental Combat Team in western Iraq, told a Pentagon video conference that Iraqi units in his vast operational area out to the Syrian and Saudi Arabian borders were normally only at half strength.
"Bring those battalions up to 80 or 90%; then we'll make mission here," he said.
White House spokesman Tony Snow, meanwhile, tried to kill the "urban legend" that the U.S. is girding to fight Iran or Syria.
"It comes from language in the President's Wednesday night address to the nation, that in talking about Iran and Syria, that he was trying to prepare the way for war with either country and that there are war preparations underway. There are not," he said.