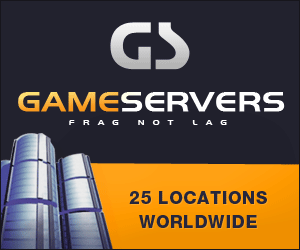 International Herald Tribune
March 29, 2008 By John C. Freed
PARIS--As leaders of NATO prepare to gather in Bucharest next week, sentiment is widespread in its six largest countries that the United States should cooperate with Russia over missile defenses in Eastern Europe.
That view was expressed in a poll conducted by Harris Interactive for the International Herald Tribune and France 24 before the announcement Wednesday by President George W. Bush that he would meet with President Vladimir Putin of Russia, a move seen as an effort to reduce tension over the U.S. plan to deploy elements of a ballistic missile defense system in Poland and the Czech Republic.
The U.S. plan has created a clear divide across the Atlantic: pluralities in every European country oppose it, while Americans favor it, 49-25 percent. Opposition is particularly high in Germany (71 percent against, 19 percent for), Spain (61-19) and France (58-22).
Informed of the findings, the secretary general of NATO, Jaap de Hoop Scheffer, said the missile threat was real.
"My message to public opinion is that we have to defend ourselves, not just in the United States but also in Europe, against the great danger of ballistic missiles and the proliferation of weapons of mass destruction," he said in an interview being televised Friday on "The Talk of Paris" program on France 24.
One of those polled, Marc Zöllner of Germany, said such a system would be an overreaction to a nonexistent threat and that no nation would risk attacking Europe.
"We should not forget that the international community would refer to such an act of war with nothing less than the total destruction of the aggressor," Zöllner said by e-mail in an interview after the survey.
Putin has denounced the U.S. plan as destabilizing and urged that the two countries cooperate. When asked about the notion of a common antimissile plan between NATO and Russia, at least a plurality of respondents supported the idea in all six countries: Britain, France, Germany, Italy, Spain and even the United States.
The survey found widespread ignorance of the role of the North Atlantic Treaty Organization. Nonetheless, a majority in each country said the alliance was still needed. Even in Spain, where opposition was highest, people favored keeping NATO by 51 percent to 21 percent.
Notions varied considerably, however, about just what threats NATO faces. In all six countries, Iran was seen as the No. 1 potential military threat, with China a close runner-up among Americans, but not Europeans. And at least 10 percent of the people in every European country see the United States as a potential military threat.
Iraq, Pakistan and Afghanistan were ranked as grave potential military threats, perhaps reflecting respondents' fear of terrorism, which was ranked as the top threat in every nation. People ranked their other major fears as the economy, ecology, health and climate.
One respondent, Alison McCormick of Britain, said she "definitely" saw the three countries as future threats, "as I see any country where extremists of any description have military control in any part of it and have shown themselves willing to use indiscriminate force."
"They are a threat within their own borders to their own countrymen, as well as to anyone not sharing their beliefs outside their own borders," she said.
No country's citizens ranked military threats at the top of the list; in fact, most Europeans pretty much ignored them, with fewer than 10 percent citing them in France, Italy and Spain. In the United States, however, 23 percent cited military threats as one of the two their country should most protect against, about double the number who cited climate or the ecology.
As for the future of Europe's defense, opinion was divided on establishing a European Union military force. Majorities support the idea in France, Italy and Spain, while Britons favor the idea by 41 percent to 33 percent and Germans divided evenly on the question. Americans also support the idea, 39 percent to 24 percent, though more than one-third were undecided.
Americans and Europeans also generally favored the idea that France should rejoin NATO's military structure, with one exception: the French themselves, who were roughly split as one-third in favor, one-third opposed, and one-third undecided.
Another of those surveyed, Erwan Cosson of France, supported a broader notion of military integration.
"I think France should rejoin NATO with the goal of creating a global military unit," he said. "The aim would be to have more weight in global military decisions." This, he added, would help "implement and enforce human rights."