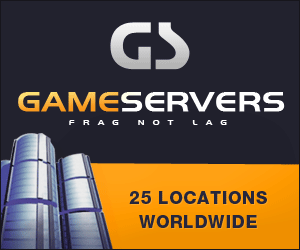 USA Today
January 15, 2007
Pg. 1
U.S. gains support of tribes in Anbar
By Rick Jervis, USA Today
RAMADI, Iraq — The U.S. military is reporting a dramatic and unexpected increase in the number of police recruits in Anbar province, the center of Sunni insurgent activity in Iraq.
In the past two weeks, more than 1,000 applicants have sought police jobs in Ramadi, the provincial capital. Eight hundred signed up last month in Ramadi, said Army Maj. Thomas Shoffner, operations officer for the 1st Brigade, 1st Armored Division.
Those figures compare with only "a few dozen" recruits in September, the U.S. military said.
In announcing his new Iraq strategy last week, President Bush said previous efforts to establish security in the country failed partly because there weren't enough Iraqi and American security forces.
U.S. commanders attribute the sudden increase in police applicants to the support of local tribal leaders and a deepening rift between Sunni tribesmen and extremist groups such as al-Qaeda in Iraq.
"They've seen enough of the murder and intimidation," Maj. Gen. Richard Zilmer, commander of U.S. forces in Anbar, said of tribes in the Ramadi area.
One catalyst: the murder of a popular sheik in August. Tribal leaders blamed the death on al-Qaeda and formed a force to battle the terrorist network.
The force's leaders agreed to have their fighters join the ranks of local police under a deal U.S. commanders helped broker, said Lt. Col. James Lechner, deputy commander of the 1st Brigade.
The U.S. military said Sunday that it had secured the support of four tribes in Ramadi after a month-long security operation there. In western Anbar, police ranks grew from zero a year ago to more than 3,000 today, said Col. William Crowe, the U.S. commander there.
Local tribes came to recognize that al-Qaeda's message was just "anarchy and chaos," Zilmer said. "It just took some time to settle in."
The United States has struggled to field, train and equip an Iraqi police force and army capable of maintaining order and assuming responsibility for security.
Stability has been elusive in Anbar, location of nearly half of U.S. fatalities in Iraq last year. Attacks there averaged 41 a day from September to November, up from 31 a day from June to August, the Pentagon reported.
Bush last week called Sunni-dominated Anbar "home base" for al-Qaeda. "Al-Qaeda has helped make Anbar the most violent area of Iraq outside the capital," he said. The administration has pushed Iraq's Shiite-led government to reach out to minority Sunnis.
In 2005, U.S. forces recruited tribal gunmen into a unit to patrol the Euphrates River valley. That force fell apart over concerns some members used it as cover to attack rivals rather than insurgents.
Lechner said the decision by Ramadi's tribes to fight al-Qaeda is good news. "They've come out of the closet, so to speak," he said. "There's no going back now."