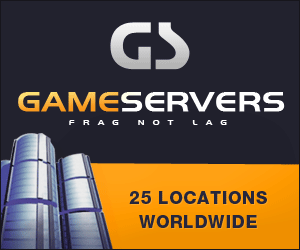 USA Today
November 16, 2006
Pg. 11
U.S. struggling to find people to take risky jobs

By Tom Vanden Brook, USA Today
HADITHA, Iraq — Shaaban al-Obeidi, a police chief in a small town in western Iraq, is regularly the target of assassination attempts.
On one recent attack, he was shot in the chest and left for dead.
But al-Obeidi refuses to give up his job as police chief of Baghdadi, a Euphrates River valley town about 100 miles northwest of Baghdad.
"We will sacrifice our lives for our country," al-Obeidi says.
Anbar province, a Sunni stronghold west of the capital, is lightly held by about 33,000 U.S. troops spread across 53,000 square miles.
Marine Maj. Gen. Richard Zilmer, commander of forces in western Iraq, has said he doesn't command enough forces to defeat the insurgency. Instead, American forces are training Iraqi soldiers and police officers to do it.
Recruiting police officers and protecting them is difficult. Locals are reluctant to join the police because insurgents are waging an effective intimidation campaign and there aren't enough American forces to protect every recruit.
"Nobody from this area wants to join the police until they feel safe," says Marine Brig. Gen. Robert Neller, deputy commander of U.S. troops in the region. "We've seen a lot of positive signs. The police will give us information about insurgents. We just need to keep them alive."
During a recent tour of towns in Anbar, the challenges were evident: police officers complained of being outgunned by insurgents and often going unpaid.
Gen. John Abizaid, the U.S. commander of U.S. forces in the Middle East, acknowledged during congressional testimony Wednesday that paying police officers in the province has been a problem. Anbar is a mostly Sunni province. The central government is dominated by Shiites. Abizaid also acknowledged Anbar was not under control. "I believe that you can't have a main effort everywhere and that the preponderance of the military activity needs to go into the Baghdad area," Abizaid said.
Insurgents wage an aggressive fight in Anbar. About 40% of the U.S. deaths this year in Iraq occurred in this region, which stretches from Baghdad to the border of Syria. The Pentagon announced Wednesday that insurgents had killed three Marines and one soldier in Anbar on Tuesday.
Insurgents work hard to scare locals from joining the police or helping the local government. In Rawah, a small town on a bend of the Euphrates River, insurgents killed a police officer in June and rolled his head through a marketplace, said Eloy Saenz, 55, a U.S. civilian adviser to the Rawah police. At the time, there were 28 police officers in the town. Now there are seven.
The force could use about 150 cops, says Saenz, a retired police sergeant from Houston who is stationed with Marines in Rawah. "People are afraid to be police here," he says. "They fear they'll be killed."
U.S. forces have put more troops in strategically important towns. In Qaim, about a mile from the Syrian border, a police force has been established and a municipal government is in place. U.S. forces have loosened the grip of insurgents and reduced violence in the town.
Marine Lt. Col. Scott Shuster says driving down Market Street, the town's main thoroughfare, used to be "a firefight the whole way."
Now, local vendors line the sidewalks. On one side, red-and-green wheelbarrows and generators are set out in front of a hardware store. On the other side, women sell radishes and bags of onions.
Still, outsiders are viewed warily. Pedestrians glare at a convoy of American Humvees. No one smiles or waves at the passing vehicles.
In his crowded office, Qaim Mayor Fahran Fahran complains that he receives no support from the national government. He needs fuel, equipment and salaries for his police force. The economy also needs a boost, he says.
On a recent visit, Neller says he'll provide equipment and is working on the pay issues with the government in Baghdad. He says Qaim needs about 2,000 police officers and has about 1,400. He promises to help recruit more.
Marines elsewhere in the province also point to progress. Patrolling a six-lane highway near Fallujah whose lanes are blackened from roadside bomb blasts, Cpl. Scott Peterson says he sees Iraqi soldiers assuming more responsibility and becoming more capable.
"From our perspective, it is getting better," Peterson, 22, of Mobile, Ala., says over the clatter of an armored amphibious assault vehicle as it rumbles down the highway. "They're taking over."