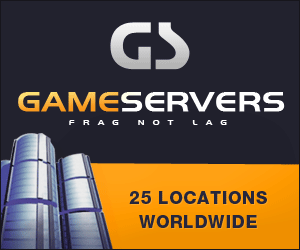 Washington Post
April 13, 2007
Pg. 3
By Steve Vogel, Washington Post Staff Writer
A review panel's recommendation that the Pentagon accelerate the expansion of the National Naval Medical Center in Bethesda drew a wary reaction yesterday from local officials and neighbors concerned about traffic problems.
The Pentagon's Independent Review Group, which is examining flaws in outpatient care at Walter Reed Army Medical Center, released a draft report Wednesday recommending that the Army hospital be closed as soon as possible and replaced by a facility to be built on the Bethesda campus.
The report says the Pentagon should speed up the 2005 decision by the Base Realignment and Closure Commission to consolidate medical care at the Bethesda facility. It recommends that money to break ground for the expansion be released as soon as possible and that Defense Secretary Robert M. Gates "accelerate or waive" an environmental study being conducted by the Navy.
But Rep. Chris Van Hollen (D-Md.), who represents Montgomery County in Congress, said yesterday, "We shouldn't be cutting any corners.
"Some people are saying let's slam on the brakes; others are saying we should hit the accelerator," Van Hollen said. "I think we should proceed in a deliberate way."
Sen. John W. Warner (R-Va.), a strong proponent of closing Walter Reed in favor of an expanded facility in Bethesda, welcomed the Pentagon group's recommendation to speed funding. But he cautioned against waiving the environmental study.
"I don't suggest in any way we should shortcut the environmental review process," Warner said yesterday in an interview.
At a Senate Armed Services Committee hearing yesterday, Warner elicited a promise from Deputy Defense Secretary Gordon England to "accelerate whatever aspects we can" in Bethesda and at a larger hospital at Fort Belvoir.
"I do concur it's in the best interest of our men and women to get a facility built at Bethesda, to move out of Walter Reed into Bethesda," England said.
But some members of Congress, including Rep. James P. Moran Jr. (D-Va.), insist that Walter Reed be kept open. "What you're doing is changing horses in the middle of the stream at a time when soldiers need the best medical care," Moran said yesterday.
A war funding bill passed last month by the House would bar the use of any money for closing Walter Reed. In the version passed by the Senate, it would not be closed unless there was no disruption in patient care.
Moran said many House members want to keep the language for keeping it open in the final bill.
Sen. Barbara A. Mikulski (D-Md.) also expressed concern about closing Walter Reed, "given the current strain on patient care for our soldiers."
But Warner predicted that Congress will ultimately decide not to reverse the decision of the base closure commission to close Walter Reed.
Under the original timetable, the Navy's draft environmental study on the Bethesda expansion is to be completed in June, a Navy spokesman said. After the review process, a decision on proceeding would be made in early 2008, and construction could start by the middle of the year.
Daniel Fox, president of the East Bethesda Citizens Association, said that the process is moving rapidly and that the environmental study is needed to gauge how to handle a "profound" increase in traffic on Wisconsin Avenue.
Others agreed. "I have very grave concerns about circumventing the environmental impact study process," said Del. William A. Bronrott (D-Montgomery), who represents Bethesda in the General Assembly. "We absolutely have to thoroughly address the community's concerns."
During a visit yesterday to Walter Reed, Gen. George W. Casey Jr., the Army's chief of staff, said he did "not yet" have a view on the Pentagon group's recommendation that the process be accelerated.
Fairfax County officials said an accelerated expansion of DeWitt Army Community Hospital at Fort Belvoir is not as worrisome as other aspects of the planned expansion of the Army installation. "It will have some incremental traffic impacts, but not necessarily anything dramatic," said Fairfax County Board of Supervisors Chairman Gerald E. Connolly (D).
Staff writer Bill Turque contributed to this report.