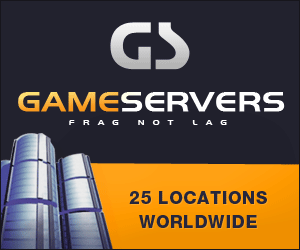 Miami Herald
December 10, 2006
Pg. 1
Faced with mounting criticism, the Defense Department shelved a plan to make an end-run around Congress and build a military compound at Guantanamo.

By Carol Rosenberg
In an abrupt about-face, the Pentagon has scrapped plans to invoke emergency authority to fast-track construction of a controversial $100 million legal compound at Guantánamo Bay, Cuba.
Instead, Defense Department officials will seek permission from Congress for any new major buildings in which to stage the first war-crimes trials since World War II.
The Pentagon's retreat from a plan it had earlier described as urgent was a setback in Bush administration war-on-terrorism policy, just as the Republican-led Congress finished business Saturday -- to be replaced by a Democratic majority in early January.
California Sen. Dianne Feinstein, a key Democrat on the Senate's military construction and armed services committees, announced the Defense Department's change of course in a news release late Friday -- after members of Congress, both Republicans and Democrats, had protested the move.
''I thank the Department for postponing plans to build a permanent courthouse at Guantánamo Bay,'' Feinstein said. ``It's important this courthouse proceed through regular order, with public hearings, so that there is full knowledge of what is intended.''
Feinstein was among critics of the project, which was first reported by The Miami Herald.
Last month, the Pentagon had quietly notified contractors that it was seeking design and construction bids for the elaborate legal compound -- complete with two courtrooms, housing for 1,200, dining facilities for 800, a 100-vehicle motor pool and conference and other meeting facilities.
Military city
A virtual mini military city, the legal compound was projected to cost $75 million to $125 million and be the single-largest construction project at the remote U.S. Navy base in southeast Cuba. Today there are about 420 foreign men and teens held at the base as enemy combatants; about 80 could face war-crimes trials.
The decision to freeze its plan to invoke emergency authority capped a week in which Defense Secretary Donald Rumsfeld said goodbye to Pentagon employees; a blue-chip bipartisan panel said the war in Iraq was mismanaged; and key Republican and Democratic senators introduced legislation to restore captives' rights to challenge their detention -- a move that would give civilian courts a greater role in individual cases at Guantánamo.
The Bush administration has been in a tug of war with civilian attorneys over the rights of the captives at Guantánamo since soon after the prison camp opened in January 2002 with an airlift of 20 captives from Afghanistan. At the time, the Pentagon had provisional plans to house up to 2,000 captives there.
The Pentagon also made the about-face during the same week it put into service a new prison facility -- known as Camp 6. It had cost more than $37 million and was intended as a mediumsecurity prison with communal eating and praying until a riot last summer led to its redesign as a maximum-security compound.
The Miami Herald disclosed the Pentagon's pre-bid solicitation for the legal compound on MiamiHerald.com on Nov. 16.
'Extreme urgency'
The next day, Nov. 17, Deputy Defense Secretary Gordon England wrote Republican and Democratic members of Congress that because of ''national security implications and extreme urgency'' the Pentagon was invoking ''Section 2808 of title 10, United States Code'' as authorization for its fast-track authority -- a move that did not require congressional approval.
On Friday, the Pentagon notified Feinstein, according to her office, that ``it has canceled the contract solicitation and will examine alternatives.''
The Pentagon on Saturday gave no details but suggested it would no longer seek to fund the Guantánamo project without explicit congressional appropriation and authorization.
''We continue to work with Congress to proceed in an expeditious fashion to bring these unlawful combatants to justice,'' said Air Force Lt. Col. Todd Vician, th Pentagon's weekend spokesman.
But as of Saturday, the fast-track bid solicitation was still on a U.S. government contracting website, with a Dec. 20 deadline for solicitations and a July 2007 completion date. The Pentagon previously built a more modest, single-court complex at the Navy base for earlier Military Commissions, which the U.S. Supreme Court declared unconstitutional in June.
Feinstein's office credited the about-face to ``concerns she and others had raised about the proposed location and funding mechanism.''
Pentagon officials are now preparing new rules for presumably constitutional trials, under the 2006 Military Commissions Act, although lawyers for detainees are already challenging portions of the law in the federal courts.
Disclosure of the solicitation last month unleashed a wave of criticism.
California Republican Rep. Duncan Hunter, outgoing chairman of the House Armed Service Committee, declared the project ill-advised.
New York Republican Rep. James Walsh, outgoing chairman of the military appropriations subcommittee, in comments in the Syracuse Post-Standard, expressed concern about its impact on military readiness.
''We're at war,'' he said. ``It sounds like their priorities are skewed.''
'Back-room stunt'
And Democratic New York Sen. Charles Schumer, who has served on the Armed Services Committee, called the proposal a 'back-room stunt, of secretly taking money away from veterans' care and soldiers' facilities.''
Outside of Congress, Amnesty International labeled it a ''white elephant'' and a St. Louis Post-Dispatch editorial scorned it as a ``kangaroo compound.''
The American Civil Liberties Union wrote members in an e-mail alert that Vice President Dick Cheney's old firm, Halliburton, had attended Defense Department planning conferences on the project.
Halliburton spokeswoman Melissa Norcross last week would not say whether a subsidiary already working at Guantánamo, would bid to build the legal compound.
Pentagon spokesmen would not say how rarely, if ever, the Bush administration had used emergency authority to circumvent Congress' power to appropriate and authorize.
Although Congress had no power to halt construction under the Pentagon's emergency authority, the Pentagon's England had sought a commitment from key Congress members to restore the money it intended to divert from existing, authorized military construction projects.
Pentagon spokesmen would not identify which already appropriated projects it would set aside.