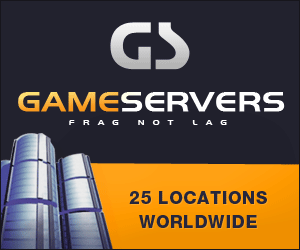 By BRIAN MAHONEY
NEW YORK (AP) -As usual, it wasn't pretty for the Detroit Pistons. They still found a way, just as they always do 50 times a season.
Chauncey Billups scored 22 points, and the Pistons lowered their magic number to one for clinching the No. 1 seed in the Eastern Conference by beating the New York Knicks 91-83 Monday night for their 50th victory.
Richard Hamilton added 19 points, including a pair of baskets in a late spurt that let the lethargic Pistons pull out the win. Detroit, which beat Cleveland on Sunday, was tied with the short-handed Knicks with under 3 minutes to play.
"That's pretty much us in a nutshell. We always look for that challenge," Billups said. "When we are challenged, we always step up to the plate. When it's time to buckle down and get stops, we get stops. When it's time to buckle down and execute, we do that, and it was one of our typical games, to be honest with you."
The Pistons (50-27) need one win or Chicago loss to wrap up home-court advantage throughout the East playoffs. They have won 50 games in a franchise-record six straight seasons, one more than a stretch from 1986-91 when they were led by current Knicks coach Isiah Thomas.
"Fifty wins is not something that is easy to go by. It's not something you just pluck out," Detroit coach Flip Saunders said. "Teams that are at 30 are dying to get to 50. That's kind of become our norm."
Eddy Curry and Nate Robinson scored 24 points apiece for the Knicks, whose playoff hopes are all but gone. They fell four games behind eighth-place Orlando and are running out of time and healthy bodies.
Stephon Marbury missed his second straight game with a sprained right big toe that may also keep him out of Tuesday's game at Chicago, and rookie Renaldo Balkman was out with a stomach virus. David Lee was in uniform but didn't play because of the pain in his right leg, forcing Thomas to use some strange combinations and give rare playing time to Randolph Morris and Kelvin Cato.
Steve Francis came back after missing five games with a sprained right ankle, but didn't make it all the way through. He was ejected by referee Steve Javie after picking up two quick technical fouls for arguing a call early in the fourth quarter.
"Our margin of error is very slim," Thomas said. "The little things that add up in the course of a ballgame in terms of a blockout on the foul line or mishandling an inbound possession, that ends up giving a team two or three extra points. Those type of things eventually hurt in the long run."
The Pistons trailed by 10 in the final minute of the third quarter before Billups woke them up with a flurry. He then made the tiebreaking jumper with 2:37 to play in the fourth, Hamilton added a 3-pointer and Rasheed Wallace added a follow dunk to give Detroit an 86-79 lead with 1:26 remaining. Hamilton made another jumper to make the lead seven again with under a minute left.
"We're very good at last couple minutes of the game," Hamilton said. "We're always confident. We like our chances last 3-4 minutes of the game. We just don't want to be in those situations all the time. We want to try to get to a bigger lead, and once we have a lead, keep it."
Wallace was back in the starting lineup after coming off the bench Sunday. The Pistons are trying to limit Wallace's time because of a hyperextended finger on his left (non-shooting) hand. Antonio McDyess, who started Sunday, had 11 points and 13 rebounds.
New York made only four field goals in the second quarter and fell behind 50-40 early in the third after a 3-pointer by Billups. Curry and Robinson then combined for all the points in a 14-2 run, giving the Knicks 54-52 lead on Curry's free throws with 8:20 remaining in the period.
"It's disappointing because we came back," Robinson said. "Playing so well and so hard, for them to come back like they did and basically take it from us, it's definitely frustrating."
The Knicks extended the lead to 68-58 late in the quarter while the Pistons sputtered - Hamilton said they were "in the mud" - but Billups made a 3-pointer and another jumper in the final 6.7 seconds, cutting the lead in half heading to the fourth.
"Those two shots were big, as far as us getting the momentum back," Billups said. The Knicks led by three with 7½ minutes left in the second quarter, but they didn't make another field goal until Curry's layup with 25 seconds remaining. Detroit took a 41-31 lead after a 15-2 spurt, and went into the half up 45-38.