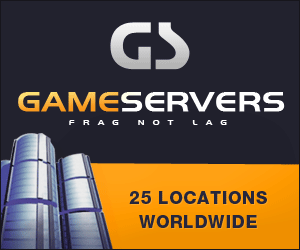 McClatchy Newspapers (mcclatchydc.com)
October 22, 2008
By Warren P. Strobel, McClatchy Newspapers
CAMP BAUTISTA, Philippines — It's movie night at the U.S. military enclave on this Filipino military base, and dozens of giggling young boys and girls jostle their way into a free show in a modest wood-frame building that formerly housed a bar named Rusty's Grill.
Each child's price of admission to the animated film "Robots," plus a bottle of water and a small paper bag of popcorn, is to accept a squirt of hand sanitizer — a brief lesson in basic hygiene.
Welcome to America's other war on terror.
Since the Sept. 11 attacks more than seven years ago, President Bush has waged a worldwide assault on Islamic militants from Iraq to Afghanistan to the Horn of Africa that's relied overwhelmingly on U.S. military force, harsh treatment of detainees and tough talk. Winning "hearts and minds," at least until recently, has been an afterthought.
On a Southeast Asian front that's vital yet largely unfamiliar to most Americans, some 500 U.S. Special Operations Forces and their Filipino counterparts have been fighting a different, unconventional — and seemingly successful — war against Islamic terrorist groups with links to Osama bin Laden's al Qaida.
The lessons of this relatively low-budget effort could be invaluable as the next U.S. president assumes the task of fighting Islamic extremism with a federal Treasury drained by the nation's economic woes and the Army and Marine Corps strained by the wars in Iraq and Afghanistan.
McClatchy was granted permission to cover the activities of the U.S. forces here, the Joint Special Operations Task Force-Philippines, for nine days.
Army Maj. Joseph Mouer, the wiry, youthful-looking commander of the small American military contingent here on Jolo island in the southern Philippines, hopes to expand movie night with visits by local police, modeled after the "Officer Friendly" program he remembers growing up in New Orleans.
"I consider myself a diplomat with a gun," Mouer says, after observing the controlled chaos of movie night.
He and his men dispense lethal violence and the label "terrorist" cautiously. Improving the lives and safety of the populace and, crucially, reversing Filipino Muslims' resentment toward their own Christian-dominated government, constitute as much as 85 percent of the effort. That's classic counter-insurgency doctrine, which the U.S. began to implement in Iraq only last year.
The southern Philippines is far from pacified. Mindanao, as the region is known, has been the scene of the worst fighting in five years between the government and the rebels of the Moro Islamic Liberation Front, which is seeking an autonomous Muslim state. The fighters, staking their claim in advance of a hoped-for peace deal, seized a half-dozen villages, prompting a Filipino government counter-offensive. The fighting, which began in August, has displaced an estimated half-million people, and the government suspended peace talks.
The front isn't a terrorist group, hasn't targeted Americans and has no global objectives, seeking only local autonomy. But some of its more militant commanders have provided shelter to a violent al Qaida-linked movement known as Abu Sayyaf.
The U.S. military mission here is targeted against Abu Sayyaf and other trans-national terrorist groups.
American and Filipino commanders, senior U.S. officials and private counter-terrorism experts all say the operation has been an apparent success. Military and civil operations have destroyed or squeezed out much of Abu Sayyaf, and the group has lost most of its former lifeline to the region's most feared terrorist group, Indonesia-based Jemaah Islamiyah, they say.
Southeast Asia has spawned many of the decade's worst terrorism plots. A key meeting in the 9/11 plot took place in Malaysia. An aborted plan, code-named Bojinka, to blow up 10 trans-Pacific airliners, was hatched in the Philippines, and is believed to have been one precursor to the 9/11 attacks. The 2002 and 2005 Bali resort bombings, which killed more than 230 combined, were the deadliest of a series of attacks in Indonesia.
"The way I tell people at home, is, 'Have you ever heard of terrorist groups coming from the Philippines? No? That's because we're doing our jobs'," said a U.S. Army Special Forces officer on Jolo. Under military ground rules, only American commanders here can be identified by name.
He spoke at a beachside encampment where children splashed in the water within sight of bamboo huts, giving the place the flavor of a laid-back tropical resort — if it weren't for all the weaponry.
The conflict is filled with other head-spinning contradictions.
U.S. soldiers here are barred from combat, except in self-defense. They maintain a low profile by operating from inside Filipino military bases. During August's clashes, they were confined to their enclaves at the request of the Manila government, to avoid any perception that Americans were involved in the fighting — which could be a propaganda coup for the insurgents.
Secret military hardware shares cargo space on helicopters with gifts of plastic sandals emblazoned "Honor in Peace." The Filipino military uses U.S. intelligence from unmanned drones and other devices to pinpoint the enemy in a land of mountainside jungles and vast flooded marshes. Sometimes it holds its fire to avoid civilian casualties that would undermine the effort.
One recent afternoon on the nearby island of Mindanao, uniformed U.S. and Filipino military officers listened, some curious and some perplexed, as a U.S. Agency for International Development contractor briefed them on the agency's $80-million-a-year aid program for the region. He talked about taking steps to boost the local seaweed-farming industry and to help create an off-season mango harvest.
The other apparent lesson from the U.S. mission here is this: Counter-insurgency takes time, and there are no quick victories such as those that President Bush claimed after the initial military operations in Afghanistan and Iraq.
"Not decisive in any way, like a good military operation. Long-term patience," said Army Lt. Col. Brian Petit, the commander of the U.S. task force on the island of Mindanao.
Said one soldier with long experience in the Philippines: "This is a 50- (to) 100-year mission." He referred to how long it might take to reshape Mindanao, not to the potential tenure of U.S. troops here.
The far-flung islands and volcanic mountains of the southern Philippines have vast unrealized potential, with their pristine beaches and agricultural riches.
The south is the Philippines' poorest region, however, ignored or exploited for decades by the governments and elites in Manila. It remains awash in guns — there are Christian militias, too — and mired in poverty.
"Justice, poverty, disease. If you do not solve those, the insurgency will continue," said Rear Adm. Emilio Marayag, the commander of Filipino naval forces in the area.
During the time a McClatchy reporter was covering the U.S. task force, the fighting between the government and the Moro militants erupted — the latest installment in a 40-year conflict that some call the world's longest-running insurgency.
Defining the difference between local insurgent and international terrorist can be nearly impossible at times. Hardcore jihadist groups such as Abu Sayyaf and Jemaah Islamiyah put down roots through inter-marriage, and sometimes share training and camps with the Moro fighters.
"There's no clean, neat lines on how this goes," said Army Col. Bill Coultrup, 45, overall commander of the U.S. joint task force.
Still, there seems little doubt that the Islamic terrorists' plans for the Philippines have been frustrated.
In the late 1990s, Jemaah Islamiyah, which seeks an Islamic state across Southeast Asia, designated Mindanao as a training ground and haven, one of the group's mantiqis, or regional commands. The group established terrorist training camps here. Islamic fighters who were veterans of Afghanistan's war with the Soviet Union founded Abu Sayyaf with funding from bin Laden's brother-in-law. It had hundreds of fighters entrenched on Basilan island, staged deadly bombings and kidnapped tourists.
U.S. troops deployed in 2002, with little fanfare back home. U.S. diplomats and military officers said the mission benefited from not being a top priority of then-Defense Secretary Donald H. Rumsfeld or the White House.
"It was a kind of benign neglect," said a knowledgeable U.S. diplomat, who requested anonymity to speak more frankly. "We could carve our own niche."
U.S.-backed Filipino military operations ejected Abu Sayyaf's core of fighters from Basilan to the main island of Mindanao. They eventually ended up here on Jolo, where they're said to be largely isolated, along with two senior Jemaah Islamiyah operatives wanted in Indonesia for their role in the Bali bombings. Abu Sayyaf leader Khaddafy Janjalani, whose brother founded the group, was killed in a firefight with the Philippine military in October 2006.
Al Qaida's network in Southeast Asia "has been degraded to such a point that their ability to operate trans-regionally is (harmed) significantly," Petit said. "That's just a fact."
There are reports of defections and purges within Abu Sayyaf.
Lt. Col. Jimmy Larida, the commander of a Filipino Marine battalion on Jolo, said that an Abu Sayyaf member recently defected with his M-16 rifle. The defector's friend had been killed in an internal purge, and he feared that he was next.
Larida spoke in an impromptu interview on the veranda of his hilltop residence, overlooking a dense jungle and Jolo City in the distance. It's the foliage and the crowded cities, along with kinship ties, that allow Abu Sayyaf to survive.
While this mission could provide lessons for other global arenas, it's also unique in many ways. The Philippines is a majority Catholic country with a functioning central government; a long, if checkered, relationship with the U.S.; and leaders willing to fight terrorism.
"There is no cookie-cutter approach. . . . Are there lessons to be learned here? I would say, yes," Mouer said. "Do they apply (elsewhere) one-to-one? Probably not."
Every Special Operations soldier here has served in Iraq or Afghanistan, or both, as well as in other danger zones.
They don't openly pass judgment on U.S. strategies elsewhere. But some note with satisfaction that counter-insurgency tactics are now a mainstay of U.S. efforts in Iraq, and most seem to think that this mission is succeeding.
"People aren't trying to kill you every day," said the Special Forces officer on Jolo. Referring to phone-triggered roadside bombs in Iraq, he said: "It took us about a week . . . to stop looking at people with cell phones."