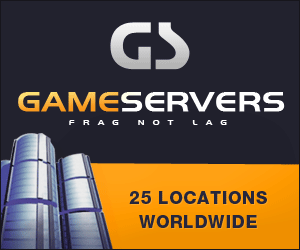 MICHAEL MAROT
Associated Press
INDIANAPOLIS -
Peyton Manning has this routine down. Each January, he's asked about the one missing link to an otherwise full resume - no Super Bowl appearances. Truth is, the two-time MVP is content letting others write his legacy; he worries more about winning games.
"I'm caught up in the Chiefs right now," he said, glancing down at the podium Tuesday. "We're trying to catch up with the shorter week, you lose a whole study day, and that's what I'm into right now. That and getting a win against the Chiefs."
Manning has achieved virtually every conceivable goal a nine-year veteran could.
He's won two MVP awards, set the single-season record for touchdown passes, produced the most 4,000-yard seasons of any quarterback in league history and led his Indianapolis Colts (12-4) to seven playoff appearances, five division titles and four straight AFC South crowns.
Critics contend those regular-season accomplishments pale in comparison to Manning's playoff problems. He enters Saturday's wild-card game against Kansas City with a 3-6 postseason record, and even if the Colts win that he's likely to get another round of questions about playing outdoors in bad weather. Plus the lost chances of past seasons.
While other players might tire of the constant interrogations, Manning tries to shrug it off like a defensive lineman in tow.
"We talk about just trying to do our jobs," he said. "It's going to be a 60-minute game and there could be overtime, so we've just got to try to score every time we've got the ball."
Manning's teammates understand the scrutiny he faces each week, especially the high-profile playoff games. Win and Manning is the star attraction, lose and he takes the blame.
They don't believe it's right.
"It's totally unfair," tight end Dallas Clark said. "There's 11 guys on the field at any one time and 10 other guys have responsibilities, too. That's just the way it is, unfortunately. It's too bad for him, and I feel bad for a guy who's under that kind of microscope."
Manning, the $98 million man, isn't the only Colt in this predicament.
Coach Tony Dungy has been around the league more than a quarter-century and in 11 seasons as a head coach has won nearly twice as many games as he's lost. He turned Tampa Bay from a laughingstock into a Super Bowl contender and has made eight straight playoff appearances, second only to Dallas' Tom Landry (nine).
Like Manning, though, Dungy has never reached a Super Bowl, and each year the chorus of questions escalates.
Dungy calls it life in the brutally honest world of the NFL.
"To me, January is a new year and it's a fun time," he said. "I'm happy every time we make it to the playoffs. It's really what our league is all about. Whether we go all the way or not, I'm going to try and enjoy it."
Some think Manning plays different in the postseason, yet the numbers tell a different tale.
In nine career playoff games, Manning has completed 60.1 percent of his passes, averaged nearly 274 yards per game and thrown almost twice as many touchdowns (15) as he has interceptions (eight). Those do not deviate much from his regular-season totals of 64.0 percent, 261 yards per game and 275 TDs compared with 139 interceptions.
The reason is simple: Manning's philosophy doesn't change.
"The word we strive for is efficiency," he said. "It's a real mind-set to stay on the field, move down the field and get in the end zone. Just because you do that for 14, 15 or 16 weeks doesn't mean you're going to do it again."
This week Manning must contend with a couple of old nemeses, cornerbacks Ty Law and Patrick Surtain.
Law picked off Manning three times in the 2004 AFC championship game, and Surtain was long a thorn in the Colts' side when the Miami Dolphins and Indianapolis were rivals in the old AFC East.
But rather than focus on old rivalries, future goals or past failures, Manning has spent this week working toward one goal: beating Kansas City and getting another game next week.
"We're going to prepare for what we've seen on film and, you know, the playoffs is a no-holding back mentality," he said. "That's what we're dealing with this week."