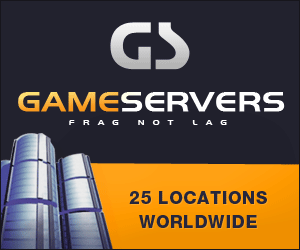 New York Times
October 29, 2007
Pg. 7
By Alissa J. Rubin and James Glanz
CAMP SPEICHER, Iraq, Oct. 28 — With tensions on the border between Iraq and Turkey still running high, Gen. David H. Petraeus, the American military's commander in Iraq, indicated Sunday that behind-the-scenes efforts were under way to calm the situation. But he would not talk about them publicly because the situation was volatile.
"I am not going to be saying anything about what we may be doing with our longtime NATO ally Turkey, although we clearly are doing things with them," General Petraeus said. "Nor am I saying what we're doing with our longtime Iraqi partners," he added.
He made the remarks to a handful of reporters after a change-of-command ceremony he attended at Camp Speicher, the military base five miles northwest of Tikrit that is headquarters for American-led forces in northern Iraq.
Turkey and Iraq are at odds because Kurdish guerrillas who have taken refuge in the Qandeel mountains in the Kurdistan region in northern Iraq are using the area as a base for making raids into Turkey. Last week, the guerrillas, part of the Kurdish Workers' Party, or P.K.K., killed at least 12 Turkish soldiers and kidnapped several. That, with previous raids, led Turkey to threaten to invade northern Iraq to rout the guerrillas.
Iraq-Turkey tensions have put the United States in an awkward position because Turkey is an ally and there about 160,000 American troops in Iraq.
General Petraeus also made clear that despite reports describing Al Qaeda in Mesopotamia as a largely spent force, he viewed it as a continuing threat, though with reduced influence among Sunni Arabs in Baghdad over the past several months. The force is composed largely of Iraqi insurgents and is believed to be foreign-led, according to American intelligence sources, but its ties to Osama bin Laden are unclear at best.
"The presence of Al Qaeda in a number of the key neighborhoods that they were in before — Amariya, Adhamiya, Ghazaliya, Dora — has been significantly reduced and its actions degraded," General Petraeus said. He added that Al Qaeda in Mesopotamia "remained a very lethal enemy of Iraq" and that the military must "keep the pressure on very, very intensely."
With Al Qaeda in Mesopotamia's activity reduced, General Petraeus said, it has been possible to see other problems more clearly, including criminal activities like extortion. He described the criminal influence in some areas of the capital as almost "a mafia-type presence."
The vulnerability of Sunnis and Shiites who are working to thwart extremism was clear again on Sunday evening when 10 sheiks, three of them Sunni Arabs and the rest Shiites, were kidnapped as they tried to return to Al Salam in eastern Baquba, the capital of Diyala Province.
The sheiks had gone to Baghdad to meet with a representative of Prime Minister Nuri Kamal al-Maliki. It was unclear who was responsible for the kidnapping, which occurred in Shaab, a poor, predominantly Shiite neighborhood.
On a separate matter, General Petraeus seemed to distance himself from any effort to save Sultan Hashim, the defense minister under Saddam Hussein, from a death sentence. At the same time, General Petraeus said the three-man Iraqi presidency council "has a very important role."
The council, made up of President Jalal Talabani and two vice presidents, has yet to ratify the death sentence as required before the execution can be carried out. One result has been to stall Mr. Hashim's execution. Mr. Talabani opposes the death penalty, but was not a vocal opponent to Mr. Hussein's execution.
Mr. Hashim is being held in American custody, with the agreement that he will be turned over to the Iraqis when they are ready to hang him. However, the Americans seem to be intent on ensuring that all paperwork be completed. General Petraeus said the Americans would hand Mr. Hashim over when they received the completed paperwork, implying that they had not received it.
Mr. Hashim, who surrendered to General Petraeus in 2003, has been well treated, the general said Sunday. While in American custody, Mr. Hashim was allowed to visit his family and with an imam, General Petraeus said.
Recently, he has become a symbol to Sunni Arabs of the poor treatment of anyone who worked for Mr. Hussein, even those who served the country. The Americans, who are trying to persuade Sunni Arabs to work with them and the Iraqi government to fight Al Qaeda in Mesopotamia, want to avoid doing anything that would alienate potential allies.
There has been an outcry in defense of Mr. Hashim primarily from Sunni Arabs, especially those who are former members of the security services. Leading the effort has been Tariq al-Hashimi, a Sunni Arab who is one of Iraq's two vice presidents. Mr. Hashimi emphasized that Mr. Hashim had had little choice but to obey Saddam Hussein's orders and that in all respects Mr. Hashim was viewed as a professional soldier, not a defender of Mr. Hussein's rule.
Alissa J. Rubin reported from Baghdad, and James Glanz from Camp Speicher. Qais Mizher contributed from Baghdad.