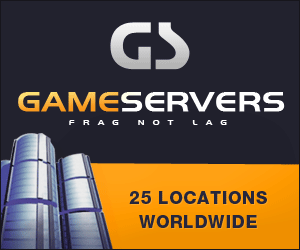 USA Today
May 11, 2007
Pg. 13
By Robert H. Reid, Associated Press
BAGHDAD — The top U.S. commander in Iraq reminded troops Thursday they must fight by the rules after a Pentagon survey found many servicemembers support torture in certain cases and would not report a comrade for killing or wounding civilians.
In a letter to U.S. servicemembers, Gen. David Petraeus said that adhering to high moral values "distinguishes us from our enemy" and is essential to winning support among the Iraqi population — the cornerstone of the new U.S. counterinsurgency strategy.
By contrast, Petraeus said al-Qaeda's "indiscriminate attacks" had finally begun "to turn a substantial proportion of the Iraqi population against it."
"This fight depends on securing the population, which must understand that we — not our enemies, occupy the moral high ground," he said in the letter, addressed to "soldiers, sailors, airmen, Marines and Coast Guardsmen" serving in Iraq.
The Associated Press obtained a copy of the letter dated Thursday.
Petraeus' message followed a Pentagon survey which found that fewer than half of Marines and a little more than half of Army soldiers said they would report a member of their unit for killing or wounding an innocent civilian.
More than 40% of servicemembers said torture should be allowed to save the life of a soldier or Marine, and 10% reported personally abusing civilians, the Pentagon said last week in its first ethics study of troops in Iraq and Afghanistan.
In the letter, Petraeus said he understood that seeing a fellow servicemember killed by "a barbaric enemy" can "spark frustration, anger and a desire for immediate revenge."
"Hard as it might be, however, we must not let these emotions lead us — or our comrades in arms — to commit hasty, illegal actions," he said.
Also Thursday:
•The military said three U.S. servicemembers were killed in separate attacks in Iraq on Wednesday and Thursday.
•Radical Shiite members of parliament pressed for legislation demanding a timetable for the withdrawal of U.S.-led troops and a freeze on the number of foreign forces in Iraq.
The proposed Iraqi legislation, drafted by the parliamentary bloc loyal to anti-American Shiite cleric Muqtada al-Sadr, was signed by 144 members of the 275-member house, according to parliamentary officials.
The legislation, which has not yet been introduced in the parliament, follows the decision last month by followers of al-Sadr to withdraw from Prime Minister Nouri al-Maliki's Cabinet.
Al-Maliki has said he is opposed to setting a timetable for U.S. withdrawal.