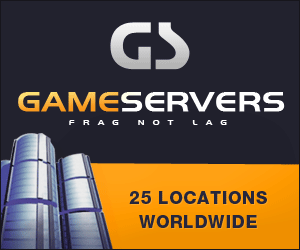 U.S. News & World Report
May 28, 2007
While Congress wrestles with the White House, Gen. David Petraeus is trying to make headway in Iraq. Can he do it?

By Linda Robinson
BAGHDAD--The U.S. military commander in Iraq, Gen. David Petraeus, is under no illusions about the difficulty of his task. He keeps by his desk a cartoon from an Arab newspaper depicting a small soldier named David looking up at a ferocious, looming Goliath named Iraq. When he returned here in February to lead the U.S. war effort, he was shocked at how deeply sectarian violence had torn the country over the past year. He visited Baghdad neighborhoods where hundreds or even thousands of Iraqis had been killed or forced to move. "It's by far and away the most complex and challenging environment I've ever seen," Petraeus told
U.S. News
during an interview at his office--far worse than he encountered on his first two tours here as well as on earlier assignments in the Balkan, Haitian, and Central American conflicts.
It is no exaggeration to say that the future of U.S. policy in Iraq rests on this man's shoulders. Petraeus, a slim, intense man of 54, was chosen to lead what many view as the Bush administration's last-ditch effort to rescue its troubled war effort. He is overseeing a temporary buildup to 170,000 troops under a new plan that aims to dampen violence in Baghdad and thereby give Iraqis an incentive to make peace among themselves. Petraeus was chosen for his experience in political-military conflicts, his intellect--including a Princeton Ph.D.--and a drive that has propelled his career from West Point through a near-fatal training accident (when he took an M-16 round to the chest) to the current challenge of bringing about the best possible end to a war that most Americans now regret waging.
Petraeus has many fans in Congress--which approved him overwhelmingly for the job and for his fourth star--but ebbing American patience means he does not have much time to produce. Reviewing his record since February, Petraeus sits in a straight-back chair, arms folded, with a somber look on his face. Some neighborhoods are safer and fewer Iraqis are being murdered by Shiite death squads, he says, but there have been setbacks as well-particularly the devastating car bombs largely blamed on the Sunni terrorist group al Qaeda in Iraq. "It takes a long time to clear a neighborhood," he says. "This is not for the impatient."
Under the plan, small groups of soldiers are fanning out to live in combat outposts and "joint security stations" to provide round-the-clock security to the population. Whereas U.S. troops previously returned to the safety of large, heavily fortified bases for the night, many are now living out among the people--and the enemy.
Buying time.
Since the last of five additional U.S. brigades will not be on the ground until June, Petraeus argues that it will not be possible to assess the results of the security plan until summer's end. But it is critical to get some political progress before then, he says. "This [strategy] is about buying time for Iraqis to reconcile," he says. The Shiite majority has already agreed in principle to share oil revenues with the Sunni and Kurdish minorities, but the details need to be enshrined in law. Similarly, there are four competing versions of a law that would allow more former regime members to participate in government. Provincial elections and provincial powers are two other pending matters. "We have to start getting progress on these issues," he says.
A sense of urgency pervades the military command. Each day at 8 a.m., Petraeus and a phalanx of generals and staff officers file into an amphitheater in Saddam Hussein's former Republican Guard headquarters for the morning briefing. In addition to detailed accounts of military operations and enemy attacks, staff officers report on political developments and a host of economic data. Amid conflicting Iraqi and U.S. reports over car-bomb casualties, Petraeus asks an officer to find the right numbers. "I don't want spin," he says, "just the ground truth."
Petraeus understands that the conflict is inherently political and that his job is as much political as military. He formulated the basic precepts of his approach in an article written after his last tour in Iraq, as head of the command charged with training the new Iraqi security forces. Last year at Fort Leavenworth in Kansas, the general drew together a group of experts to help him rewrite the Army's counterinsurgency manual. The Petraeus plan differs dramatically from past strategies in two respects: It is focused on providing security for the population rather than chasing down elusive fighters. And it sees that security as a means to an end, a political settlement rather than an old-fashioned military victory.
If Iraq's endgame is a political settlement, that means the general has to be part battlefield commander, part diplomat--a dual role that seems to fit him well. He has been a visible presence since he arrived in Iraq. Most weeks he visits a crowded market, buys ice cream or candies, and talks to Iraqis.
In this diplomatic gambit, Petraeus's key partner is the new U.S. ambassador, Middle East veteran Ryan Crocker. The two have forged a close bond in contrast to the often toxic relations between the top civilian and military U.S. officials in Iraq in the past. "We are determined that this has to be one mission, one team. That's why my office is right across from his," says Petraeus. As Crocker tells
U.S. News:
"Lord knows where this is going, but he and I are committed to getting there together."
Both men mince no words when dealing with Iraq's top officials behind closed doors, according to sources who have been present. "This 'tough love' is what Iraq needs," one official says. Crocker, who speaks fluent Arabic and has been ambassador to five countries in the region, has little patience for tirades and prevarications; the situation is far too dire, and time is short. "Both of us engage a wide spectrum of Iraqi leaders," Petraeus says, ranging from the cabinet to provincial leaders to tribal sheiks and technocrats. "I try to encourage group meetings, but everybody wants to have a private, secret meeting," he adds, laughing. Crocker relates the same experience, attributing it to the conspiratorial culture bred by necessity under Saddam Hussein's dictatorship.
In fact, some of the meetings
are
very secret. "There is a pretty substantial effort ongoing to reach out to groups that at least want to oppose al Qaeda," Petraeus says, "which has been helped enormously by having a British three-star who has Northern Ireland experience that is really quite instructive." His deputy commander, Lt. Gen. Graeme Lamb, has been meeting with insurgents, militias, and tribal chiefs to see who might be ready to reconcile. Lamb, a special operations veteran who is on his fourth tour in Iraq--the first one was during Desert Storm in 1991--tells
U.S. News
that his overtures are all coordinated with the Iraqi government. "We are trying to see how we can help, not hinder, the process," he says.