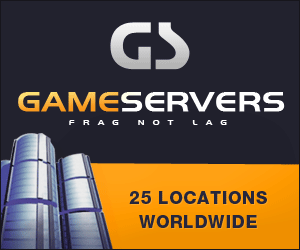 Chicago Tribune
September 14, 2008
Defining victory, and training for it

Army Gen. William Wallace, head of training and doctrine for the U.S. Army, was in Chicago last week visiting local recruiters and attending a Sept. 11 memorial ceremony. It was a homecoming of sorts for Wallace, 61, who goes by "Scott." The four-star general was born in Chicago and lived on the South Side until grade school.
While serving as commander of U.S. ground forces during the 2003 invasion of Iraq, Wallace was chastised by superior officers for telling reporters that the Fedayeen guerrillas aggressively engaging in hit-and-run attacks on coalition forces were not the enemy U.S. forces had trained for in war games. Since 2005, Wallace has been responsible for recruiting, training and educating the Army's soldiers, and he talked about how that training has changed following the Iraq War.
Wallace's recruiting mission is daunting: Amid thorny and unpopular wars in Afghanistan and Iraq, the Army must recruit 80,000 people a year to reach its goal of 1.1 million active, Reserve and Guard troops by 2012. Money for college and recruiting bonuses of up to $40,000 a year help. Plus the Army is expanding waivers given to recruits who lack high school diplomas, are out of shape or have mild criminal records, Wallace said in a Tribune interview.
An edited transcript follows.
Q: How is recruiting in this climate?
A: In general terms, it's been tougher. If you talk to our recruiters, they'll tell you they have to make more contacts to more individuals. That said, I don't think we've missed a number since 2003.
Q: But you have given waivers.
A: The Army has always given waivers. The number of waivers has crept up by about 2 percent a year for five or six years, until it is roughly 20 percent of all recruits this year.
Q: How have seven years of conflict changed the way the Army thinks about war?
A: We just came out with "FM 3-0, Operations," the first field operations manual since 9/11. It details that there will be offensive, defensive and stability operations, all simultaneously. Previously, stability was a follow-on. Now we realize we need to support government capabilities, education, economic opportunities. The manual talks about how to set conditions for lasting peace. This "whole government" approach will be the decisive end to a conflict. Not a military victory.
Q: Is that different from preparations for the invasion of Iraq?
A: We spent a lot of time thinking about the possibility of humanitarian crises that might arise because of our military operations. We didn't think a lot about post-conflict. It is not a situation this military or this nation would like to repeat.
Q: What has changed?
A: The Army is one of the most introspective, self-critical organizations in the world. [He mentioned an Army book called "On Point," which criticized aspects of its performance in Iraq.] The Army was slow to recognize events there were changing.
Q: And now?
A: We may have an artillery unit that may be needed for trucking or to serve as military police. There are certain core tasks, but when you have a specific mission, we have to train for that specific mission. Also, "FM (Field Manual) 3-07, Stability Operations and Support Operations" is coming soon, with input from the Department of State, USAID [the U.S. Agency for International Development] and others. It talks about the importance of unity of effort. That way, we all have common purpose, use common language.
Q: How does the Army see being used in the future?
A: Gen. [George] Casey talks about the idea of "persistent conflict." That doesn't mean "persistent war," but it does mean "consistent competition." Competition for oil and water, the number of failed and failing states. The trend toward urbanization. Globalization and the rapid information sharing that entails. Factional radicalized groups seeking influence. We look at our long-term threat trends and see a lot of problems that are not going to go away for a couple of decades.
James Janega is a Tribune reporter.