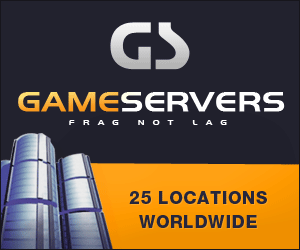 Houston Chronicle
January 23, 2007
Pg. 1
Guard surge is part of 'Operation Wrangler,' aimed at cutting crime, boosting security
By Gary Scharrer, Houston Chronicle Austin Bureau
AUSTIN — Gov. Rick Perry said Monday he will send more than 600 additional Texas Army National Guard troops to the border to help law enforcement officers reduce crime and increase security across the state.
The troops are to be part of an interagency law enforcement effort dubbed "Operation Wrangler" that will stay active for an undisclosed period of time in different areas across Texas.
A spokeswoman for the governor said she could not elaborate "on the timing or places but the surge operation will be on a statewide level."
Perry's announcement described the new 604 activated troops as "armed, security platoons." They will stay on the border and "other agencies are going to be coordinating efforts statewide rather than just on the border," Perry spokeswoman Katherine Cesinger said.
State, federal and local officials Monday were unable to provide details of the Guard troops' deployment, command and control, rules of engagement, where they would be based or any other tactical aspect of their mission.
The new soldiers are in addition to the more than 1,700 Texas Army National Guard troops Perry activated last summer for Operation Jump Start to support U.S. Border Patrol activities.
A Border Patrol agent and a local police officer will accompany each of the 12 new platoons, Perry's announcement said.
Operation Wrangler's various agencies will involve more than 6,800 personnel, 2,200 vehicles, 48 helicopters, 33 fixed-wing aircraft and 35 patrol ships, according to Perry's office.
Mexican officials in the United States declined comment on the announcement, and those in Mexico City could not be reached.
Perry has said he will ask the Legislature for an additional $100 million to sustain border security efforts.
"This effort is about making our border more secure and our neighborhoods safer," Perry said. "This unprecedented effort is just the beginning of a long-term commitment to rid our state of drug trafficking and human smuggling."
Seeking more information
Webb County Sheriff Rick Flores and others said it is important for the state and local law enforcement agencies to act at a time when support from the federal government remains scarce.
"Basically, it's to be more vigilant along the border and to disrupt narco trafficking and violent crime along the border, such as kidnapping, aggravated assault with a deadly weapon and homicides," Flores said. "If we can cut them off at the pass, at the point of origin, of course it's going to disrupt criminal activity.
"It's a great way to deter crime and to make sure that these people know that we are working and that we're not going to give up on this war," Flores said.
But some law enforcement officials are taking a wait-and-see attitude until they get more information.
Brownsville Police Chief Carlos Garcia said he is holding off on participating in the operation because the objectives are unclear.
"The goals and the objectives of the operation have not been clearly defined to me other than it's a homeland security issue or possibly immigration issues, and I am not comfortable with enforcing an immigration issue," he said.
Garcia said he also wasn't comfortable applying for wage reimbursements to foot the bill, not knowing the limit on available funding, which is typically known for such operations.
"Having said that, what are we actually going to be doing other than putting officers out on the street, incurring overtime with no special goals in mind other than what we want them to do?"
Cesinger said the border platoons would not involve international bridges and ports of entry.
Most illegal border crossings exploited by smugglers are located in isolated areas where the Rio Grande is so shallow that trucks can cross. The border sheriffs who police those areas responded positively to Perry's announcement.
"We whole-heartedly support it," said Rick Glancey, interim executive director for the Texas Border Sheriff's Coalition. "We're not going to stop securing the border no matter what."
Glancey said he knew about the plan, but declined to discuss operational details, including whether the additional border troops would be armed.
"No one is going to overstep their authority," Glancey added.
Xavier Rios, a Washington, D.C.-based spokesman for U.S. Customs and Border Protection, said the announcement comes at a time when narcotics seizures by the Border Patrol continue to increase.
During the first quarter of fiscal year 2007, he said, marijuana seizures jumped nationwide 25 percent, to 470,676 pounds, most of it from the U.S. southern border. During the same time period, cocaine jumped 175 percent, to 4,158 pounds.
'An absolute welcome'
As part of Operation Wrangler, McAllen Police Chief Victor Rodriguez said a few officers started monitoring southbound traffic at the McAllen-Hidalgo-Reynosa International Bridge early Monday, primarily looking for stolen vehicles.
He said the state will pay officer wages used for the initiative and called the operation "an absolute welcome."
"Any time we have a concentrated effort against crime, it's welcome; it's an absolute welcome," he said.
State Rep. Richard Raymond, D-Laredo, said it's important that the governor make all Texans realize that "what's going on in Laredo (and in other border communities) is important to the whole state."
"We really need to see real involvement by the federal government because local governing bodies and the state of Texas have done more than their fair share on these matters," Raymond said. "We really need the feds."
Chronicle reporters Jesse Bogan in McAllen, Mariano Castillo in Laredo and Hernán Rozemberg in San Antonio contributed to this story.