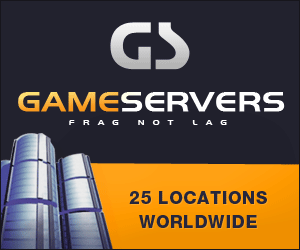 Reuters.com
March 17, 2009
Analysis

By Andrew Gray, Reuters
WASHINGTON -- From crisis manager to number cruncher.
Defense Secretary Robert Gates took office under President George W. Bush in late 2006 with an urgent mission -- turn around U.S. fortunes in the Iraq war. He also traveled widely and spoke out on a broad range of foreign policy issues.
In the first months of the Obama administration, however, Gates has taken a lower profile and focused on the traditional terrain of a Pentagon chief, above all the nitty gritty of the defense budget, set at $534 billion for next year.
The clearest sign of the switch in focus came at the end of last week when the Pentagon said Gates would take the unusual step of skipping NATO's 60th anniversary summit, jointly hosted next month by France and Germany, to work on the budget.
Gates also stayed away from the Munich Security Conference last month. Vice President Joe Biden spoke for the new administration at the gathering, which is often the venue for a major speech by the U.S. defense secretary.
"He started out as a firefighter to deal with Iraq and now he has moved into the 'team player' category, where he's doing his job but he's also relating well to his cabinet colleagues," said Johns Hopkins University professor Charles Stevenson.
White haired and quietly spoken, Gates became an unlikely star of the Bush administration in its final years after he was tapped to replace Donald Rumsfeld at the Pentagon.
Gates, a Republican, oversaw a dramatic decline in violence in Iraq. Members of Congress from both parties also praised his candor and low-key style as a welcome change from the combative Rumsfeld and other members of the Bush administration.
The former CIA chief also set about repairing relations with allies, urged the closure of the Guantanamo Bay prison for terrorism suspects and called for greater use of "soft power," including more funding for the State Department.
Unprecedented step
Gates' success prompted Barack Obama to take the unprecedented step for a newly elected president of retaining the outgoing defense secretary.
"I've been surprised at how well he's been able to make the transition," said Stevenson, author of a book entitled "SECDEF: The Nearly Impossible Job of Secretary of Defense".
"There is no bigger issue that he faces than getting a handle on the budget," he added.
Gates has pledged to make tough choices in the budget partly because the economic crisis and big cost overruns in weapons programs demand them but also to give more emphasis to waging irregular warfare.
Under Bush, Gates accused the U.S. defense establishment of fixating on possible big wars, rather than counterinsurgency fights such as Iraq and Afghanistan which he believes the United States is also more likely to face in the future.
"He recognizes that it's his responsibility to bring about some of the changes that he's been recommending over the past couple of years," Pentagon press secretary Geoff Morrell said.
Gates' stance has prompted speculation some big-ticket systems may be cut or discontinued.
Among them are the advanced F-22 fighter jet, built by Lockheed Martin Corp, and the U.S. Army's Future Combat Systems high-tech network of weapons systems, led by Boeing Co.
Morrell said Gates had not sought to avoid the spotlight under Obama but had decided his most important tasks at the start of the administration were to get to know his new national security colleagues and reshape the budget.
"The latter has been very, very time consuming. But I would venture to say that once it is finally rolled out, there will be nothing low about the secretary's profile," he said.
"He fully anticipates resuming a robust travel schedule once we get past the budget season," he added.