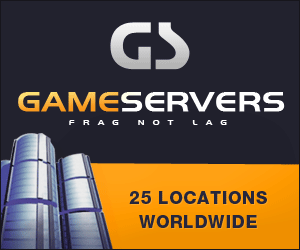 Miami Herald
November 14, 2007 By Carol Rosenberg
The Pentagon still plans to press war crimes charges against 80 men held at Guantánamo Bay, Cuba, or about one in four of the detainees, a military spokesman said Tuesday.
Pentagon spokesmen did not immediately respond to a question about the size of the budget or prosecution team to carry out the trials, at a crude, mostly tent complex at the U.S. naval base in Cuba.
The new chief defense attorney said he has a six-lawyer team to defend detainees at military commissions -- four military lawyers and two contract-hire civilians.
''I'm understaffed. I'm under-resourced,'' Army Col. Steve David said when asked about how the uniformed defense team would uncover evidence that might help their captive clients.
Last week's arraignment of Canadian captive Omar Khadr featured, for the first time, an assistant U.S. attorney from the Justice Department alongside the uniformed Pentagon prosecution team.
Meanwhile, Navy Cmdr. Jeffrey Gordon, a Guantánamo spokesman at the Pentagon, said in reply to a query on the scale of planned expeditionary-style trials: ``Roughly 80 of the approximately 305 detainees at Guantánamo are expected to face trial by military commission.''
In the lone case completed so far, former Guantánamo captive David Hicks spared the Bush administration the need to hold a trial by pleading guilty to being an al Qaeda foot soldier in Afghanistan in late 2001. In exchange, he is serving his nine-month prison sentence in his native Australia and is due for release on New Year's Eve.
The Defense Department has since thinned its detainee ranks considerably at Guantánamo, including repatriating last weekend 14 long-held Saudi men who were classified as ``enemy combatants.''
The prison camp census dropped to ''approximately 305,'' according to Pentagon figures, prompting a query about whether the military stood by a projected 80-trial plan outlined a year ago by a former chief prosecutor when the prison camps held more than 400 prisoners.
Khadr, who was 15 at the time of his alleged crime, is accused of the July 2002 grenade killing of a U.S. soldier in Afghanistan.
Two other captives face possible trials: former Osama bin Laden driver Salim Ahmed Hamdan, who challenged an earlier war court format to the U.S. Supreme Court, and Mohammed Jawad, who has yet to be formally charged.
President Bush also said he ordered the CIA to transfer alleged 9/11 mastermind Khalid Sheik Mohammed and 13 other ''high-value captives'' to the naval base in anticipation of a trial.
That would bring the tally to 17 trials; there have been few signs of which other 63 men among the captives held without criminal charges, some since January 2002, would be charged.
Unclear is whether the Pentagon is counting on more plea agreements like Hicks' or is planning to try each of the 80 men in a $12 million two-courtroom complex being assembled along with a tent city to carry out expeditionary justice.
One prefabricated courtroom, scheduled to open in March, can try four captives simultaneously before a single jury or commissions of U.S. military officers. The other can accommodate one trial at a time.
The next scheduled commissions session is Hamdan's arraignment on Dec. 5, the same day the U.S. Supreme Court hears arguments on a Guantánamo case. His defense team includes Charlie Swift, a former Navy JAG officer who was retired from the military after being passed over for promotion and who is donating his services as civilian counsel, and an Army officer called up to reserve duty from work as a New Jersey prosecutor.