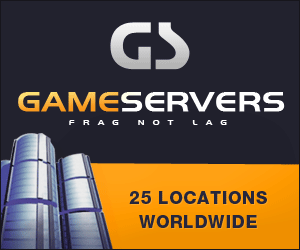 Wall Street Journal
October 23, 2008
Pg. B9
Net Rises at Northrop, General Dynamics; Commercial Aviation Weighs on Boeing

By August Cole
Third-quarter results from three major U.S. aerospace and defense companies indicate continuing support from strong Pentagon spending, while the commercial-aviation market weathers an increasingly bumpy economic storm.
Boeing Co. reported lower profit and sales as a strike by union machinists, now in its eighth week, took a toll on the Chicago-based company's booming jetliner business.
Boeing's third-quarter net income fell to $695 million, or 96 cents a share, from $1.11 billion, or $1.44 a share, a year earlier. The strike knocked the company's profits lower by 35 cents a share, while production issues with in-flight galleys delivered another 25-cent hit.
Revenue fell to $15.29 billion, from $16.52 billion in the year-earlier quarter. While Boeing's commercial-aviation revenue fell 16%, defense revenue rose 6%, accounting for more than half of total sales.
The machinists' strike has clouded Boeing's financial outlook and the company held back from talking about future results.
However, during a conference call with analysts, Boeing Chief Executive Jim McNerney said the company has had only two jetliner order cancellations this year, even though 80 planes have been deferred. The commercial airplane group's order backlog is up 8% year to date at $276 billion.
General Dynamics Corp., which makes Gulfstream executive jets as well as nuclear submarines and armored vehicles used in Iraq and Afghanistan, posted net income of $634 million, or $1.59 a share, up from $546 million, or $1.34 a share, last year. Revenue at the Falls Church, Va., company rose 4.5% to $7.14 billion, lifted by higher sales in its ships and information-systems businesses.
By sales, the combat systems group that makes Stryker troop carriers brought in the most revenue, while the company's aerospace group brought in the most profit.
Northrop Grumman Corp. posted stronger sales and profit, helped by growth in its information and services business, which accounted for more than a third of the quarter's revenue.
The Los Angeles company reported net income of $512 million, or $1.51 a share, up from $489 million, or $1.41 a share, in the year-earlier quarter. Revenue rose 6% to $8.38 billion.
The company's aerospace division, which works on the Pentagon's latest fighter jet, saw its sales rise 7% and its earnings climb 4%.
Northrop's shipbuilding division reported lower sales and earnings. The company's Gulf Coast operations, and those of its suppliers, were impacted by Hurricanes Ike and Gustav during the quarter.
Earlier this year, Northrop took a significant financial charge for electrical cabling problems with a Navy ship at one of its Gulf Coast shipyards. Those issues are being resolved, executives said, and the ship's testing may be sped up. "We're very pleased with how that program is progressing and we have increasing confidence in the delivery schedule for this ship," said Northrop Chief Executive Ron Sugar during a conference call with analysts.
Northrop also raised its revenue target for the year to $33.4 billion, up $400 million, and its per-share earnings from continuing operations to a range of $5.10 to $5.20 a share, up from a range of $4.90 to $5.15 a share.