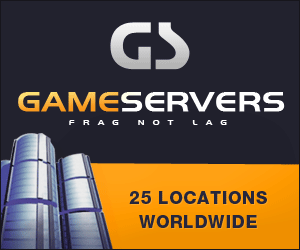 Reuters.com
February 27, 2007
By Kristin Roberts, Reuters
WASHINGTON - Defense Secretary Robert Gates on Tuesday asked a Senate panel for $2.4 billion to fund research into ways to defeat roadside bombs that have killed more than a thousand U.S. troops in Iraq.
Gates expressed frustration at the ability of insurgents to adapt their technologies and so far beat U.S. measures against these improvised explosive devices, known as IEDs.
"One of the -- no, not one of the -- the most unpleasant aspect of my job is every night going home and hand-writing notes to the families of those who have been killed in action," Gates said. "There's a sheet behind every one of those letters that tells me how they died, and about 70 percent of them are these IEDs."
"The reality is we face an agile and a smart adversary, and as soon as we find one way of trying to thwart their efforts they find a new technology or a new way of going about their business," Gates told the Senate Appropriations Committee considering war funding.
The Pentagon has taken a series of steps to counter IEDs, including a program announced on Tuesday that taps a federal law enforcement agency to train hundreds of military personnel to investigate explosion sites.
So far, however, some analysts say the military's efforts have been only marginally effective in defeating these home-made bombs.
The Pentagon's push for IED research money came within a Bush administration request for more than $90 billion in additional fiscal 2007 funds for the wars in Iraq and Afghanistan.
The U.S. military death toll in Iraq has climbed above 3,100. About 1,150 of those deaths were linked to IED attacks, according to statistics kept by the widely watched icasualties.org Web site.
In recent weeks, the Pentagon has raised concerns about more sophisticated IEDs, and said the technology used for those lethal "explosively formed projectiles" comes from Iran. That type of IED is responsible for a small percentage of total IED-related casualties, Gates has said.
The Bureau of Alcohol, Tobacco, Firearms and Explosives (ATF) on Tuesday said it will train nearly 200 service members this year and at least that number in 2008, noting its experience in domestic crime investigations could help the miliary in probes of attack sites.
"The military knows that, and what's going on in theater right now, you can call it terrorism, insurgency, the bottom line, there's a lot of violent crime being committed there," said Steven Beggs, chief of the bureau's explosives training branch.
Defense officials have declined to comment in any detail on efforts under way to detect and defeat the weapons.
Beggs also would not discuss specifically how ATF training would improve the military's ability to defeat IEDs. Broadly, he said it would allow them to "better document and collect evidence in a fashion that's more efficient and quicker."
But he said that detection and post-blast investigation training had already improved troops' ability to defeat IEDs.
"We are defeating more IEDs than are being deployed against coalition forces," he said.