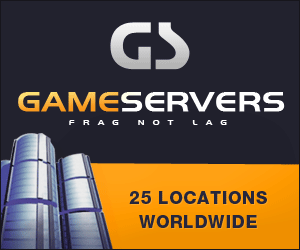 Washington Examiner
May 9, 2007
By Rowan Scarborough, National Security Correspondent
WASHINGTON - The Pentagon's top personnel official has chastised the Defense Department's civilian work force for having the worst delinquency rate for paying federal income taxes compared with other federal agencies.
David Chu, under secretary of defense for personnel and readiness, sent the scolding May 2 memo to top military and civilian leaders. It came after Mark W. Everson, Internal Revenue Service commission, notified Defense Secretary Robert Gates that the department had a relatively high delinquency rate for paying federal taxes.
Chu urged employees - who oversee over $500 billion a year in taxpayer money - to set a better example.
"As federal employees we have a special obligation to help foster public confidence in our government by serving as model taxpayers," said Chu's memo, a copy of which The Examiner obtained. "As public servants and stewards of taxpayer dollars, we should have a keen appreciation for the importance of complying with tax laws and rules."
Chu said Everson reported that "while the rate of compliance among federal employees continues to be better than the general public, the delinquency rate for the department's civilian employees was higher than the rest of the federal government."
The memo went to Gen. Peter Pace, Joint Chiefs chairman, as well as under secretaries and assistant secretaries of defense, the department's inspector general and various division directors.
"Please ensure your personnel are aware of their obligation to file their tax returns and comply with all applicable tax laws," said Chu, who directed employees to the IRS Web site if they need help.
Not everyone in the 24,000-employee Pentagon appreciated the scolding.
"The Defense Department's civilians are decisively engaged in the war," an anonymous department worker said. "They are helping our combatants carry a heavy load and don't need reminders to meet their obligations."
Everson's memo to Gates was based on the IRS's 2006 Federal Employee/Retiree Delinquency Initiative, or FERDI. Delinquencies are defined as owing back taxes or failing to file a return. The Defense Department scored a delinquency rate of 4.98 percent, the highest. The Treasury Department ranked lowest, at 1.25 percent.
"The IRS commissioner has shared the statistical data with other agency heads, urging them to remind their employees and retirees about the seriousness of tax compliance," IRS spokesman Eric Smith said.