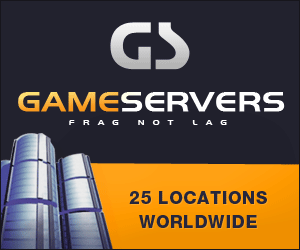 Boston Globe
May 10, 2007
Pg. 1
By Bryan Bender, Globe Staff
WASHINGTON -- The Pentagon has placed unprecedented restrictions on who can testify before Congress, reserving the right to bar lower-ranking officers, enlisted soldiers, and career bureaucrats from appearing before oversight committees or having their remarks transcribed, according to Defense Department documents.
Robert L. Wilkie, a former Bush administration national security official who left the White House to become assistant secretary of defense for legislative affairs last year, has outlined a half-dozen guidelines that prohibit most officers below the rank of colonel from appearing in hearings, restricting testimony to high-ranking officers and civilians appointed by President Bush.
The guidelines, described in an April 19 memo to the staff director of the House Armed Services Committee, adds that all field-level officers and enlisted personnel must be "deemed appropriate" by the Department of Defense before they can participate in personal briefings for members of Congress or their staffs; in addition, according to the memo, the proceedings must not be recorded.
Wilkie's memo also stipulated that any officers who are allowed to testify must be accompanied by an official from the administration, such as Secretary of Defense Robert Gates and his top-level aides.
Both Democrats and Republicans in Congress see the move as a blatant attempt to bog down investigations of the war. But veterans of the legislative process -- who say they have never heard of such guidelines before -- maintain that the Pentagon has no authority to set such ground rules.
The guidelines would not affect congressional subpoenas, which can compel anyone to appear before lawmakers. As a result, several lawmakers have pledged privately to use that power if the Pentagon's guidelines stymie their efforts to get information from specific sectors of the military.
Wilkie declined to be interviewed for this story, but a Pentagon spokesman confirmed that the guidelines are new. "The memo was a way to establish guidelines on how junior officers and the enlisted be contacted on their participation in the aforementioned briefings," Army Lieutenant Colonel Brian Maka said in a statement yesterday.
Even so, the guidelines, a copy of which was provided to the Globe by a Democratic aide, have already set off one highly unusual confrontation between Pentagon lawyers and the newly created House oversight and investigations subcommittee, according to several congressional officials who witnessed the exchange.
At a closed-door hearing a few days after Wilkie's memo was distributed, Defense Department lawyers sought to apply the guidelines to the testimony of three Army officers -- a captain, a major, and a lieutenant colonel -- set to testify about their first-hand experience training Iraqi security forces.
A few minutes into the proceedings, a representative from the Pentagon's Office of General Counsel tried to apply the new provisions. Speaking from the audience, he declared that the officers could not participate if the meeting was being recorded for a transcript -- a regular practice in congressional hearings.
The panel's Democratic chairman, Representative Martin Meehan of Lowell, and ranking Republican W. Todd Aken of Missouri both insisted a transcript would be kept and the Pentagon entourage, including the officers, "theatrically stormed out of the room," said one attendant.
Veterans of Capitol Hill scoffed at the Pentagon's restrictions on who can talk to lawmakers.
"If I was the staff director I would say why the hell should I care who you want to appear before my committee," said Winslow Wheeler , who worked for three Republican senators and one Democrat in a 30-year career as a top congressional aide. He called Wilkie's memo "embarrassing."
The memo has fueled complaints that the Bush administration is trying to restrict access to information about the war in Iraq.
The special House oversight panel, according to aides, has written at least 10 letters to the Pentagon since February seeking information and has received only one official reply. Nor has the Pentagon fully complied with repeated requests for all the monthly assessments of Iraqi security forces, reports compiled by US military advisers embedded with Iraqi units.
Some on Capitol Hill are focusing their frustrations on Wilkie.
Before the Senate confirmed him last fall, Wilkie -- an aide to former GOP senator Jesse Helms of North Carolina -- was a senior director of the National Security Council in the White House from 2003 to 2005.
Wilkie was also the "principal staffer and editor of the national security section of the 2000 Republican Party Presidential Platform," according to his official biography. Wilkie is currently responsible for providing "guidance for centralized direction, integration, and control of DoD legislative affairs and liaison activities with the US Congress," according to a September 2006 Pentagon job description.
Several congressional officials accused him of attempting to muzzle the military's lower ranks, which are more likely to give Congress an unvarnished opinion compared with the top-level Pentagon brass, who typically seek to further the Bush administration's policies.
Wilkie's guidelines stipulate, for example, that "junior officers" -- any officer at or below the rank of colonel, as well as noncommissioned officers -- "may provide support to briefers and witnesses, but shall not be asked or required to have their names entered into the record or speak on the record," according to the memo, which was sent to Erin Conaton, the armed services panel staff director.
The guidelines claim the right to provide Congress only with witnesses who are Bush administration appointees -- as opposed to longtime senior government officials who do not owe their jobs to the current administration -- to provide sworn testimony.
Sandra Stuart, who served as assistant secretary of defense for legislative affairs from 1994 to 1999, said that such specific guidelines are unprecedented.
While there has always been "a back and forth and to and fro-ing" between the Pentagon and Congress over what witnesses and information to provide, she said, "I do not recall that there were policies of this sort with that sort of specificity," such as stipulating only colonels and generals could participate in legislative briefings or fact-finding hearings.
David Golove, a New York University law professor who specializes in executive power issues, said there appears to be no legal basis for the Pentagon's limits on lower-level officers speaking directly to Congress -- and lawmakers' power on this issue supercedes the military's.
"Congress has the power to subpoena anyone in the United States who has information relevant to their proceedings," Golove said.
Charlie Savage of the Globe staff contributed to this report.