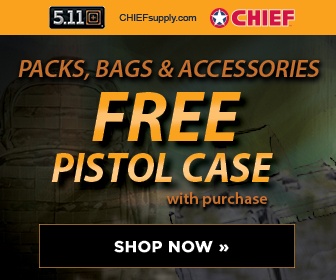 Wall Street Journal
March 12, 2008
Pg. 8
Foreign Fighters Use Countries as Havens To Cross Into Iraq

By Associated Press
WASHINGTON -- Despite increased counterterrorism efforts by Damascus, as much as 90% of the foreign fighters in Iraq cross the border from Syria, according to a Pentagon report that says Iran's support for Shiite militants also is hurting efforts to improve Iraq security.
As those external pressures dog coalition and Iraqi forces, the government of Iraq is also hamstrung by internal corruption and persistent problems getting basic services to the people, the report said.
The Defense Department's quarterly report on progress in Iraq, released yesterday, said that militants continue to find safe havens and logistical support in Syria.
"It is not clear that Syria has made a strategic decision to deal with foreign terrorists using Syria as a transit point into Iraq," said the report, which covers events from December through February.
In late January, Iraqi officials suggested that about 150 foreign and Iraqi fighters slipped into the country from Syria a few months earlier and were responsible for an explosion in northern Iraq that killed at least 38 people and wounded more than 200.
On the other border, meanwhile, Tehran's support for Shiite militant groups remains a sizable threat to stability in Iraq. The report asserts that the Quds Force, an elite unit of Iran's Revolutionary Guards, still provides much of the explosives for the militants.
Several military commanders in recent weeks have said that despite recent promises by Tehran to help promote stability in Iraq, there is continued evidence that Iran is training and funding Shiite extremists.
During a recent visit to Iraq, Iranian President Mahmoud Ahmadinejad dismissed the allegations and said instead that the U.S. presence there was the problem.
The Pentagon report reflects the ongoing decline in violence in Iraq, bolstered by last year's increase in U.S. forces and the continuing growth of the Iraqi troops.
But while it specifically points to improved security conditions in Anbar province, Baghdad and some surrounding areas, it also said that the Sunni militant group al Qaeda in Iraq remains strong in parts of the Tigris River Valley and in Ninewa province.
Al Qaeda members, it said, have been targeting key figures in the groups of Sunni tribesman that have joined to fight the terrorists. The U.S.-funded groups are called the Sons of Iraq, and the report said they numbered about 91,000, with more than 71,000 being Sunni and the remainder Shiite.
Overcoming corruption in the government, the judiciary and prison systems continues to be a challenge. And the Iraqi government is still struggling to provide basic services to its citizens. Electricity demands have increased and -- as of the report date -- outpaced supplies by 57%.
While electricity generation hit a record in December, it then dropped sharply in January due to maintenance and fuel-distribution problems.
In related testimony on Capitol Hill yesterday, auditors told Congress that Iraq isn't spending much of its own money, despite soaring oil revenue that is pushing the country toward a massive budget surplus.
The expected surplus comes as the U.S. continues to invest billions of dollars in rebuilding Iraq and faces a financial squeeze domestically because of record oil prices.