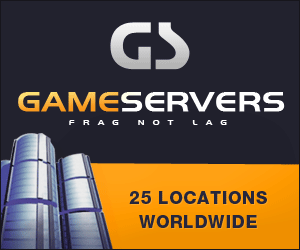 Miami Herald
May 12, 2008
Pg. 1
The Pentagon is readying a compound where the Bush administration plans to arraign the alleged perpetrators of 9/11.
By Carol Rosenberg
GUANTANAMO BAY NAVY BASE, Cuba -- Media are now bunking in Camp Justice, a Spartan tent city on a sun-scorched abandoned airstrip set up at this base to stage an international spectacle.
Military security teams are rehearsing how to handle some of the most reviled men on earth, in a courtroom with the eyes of the world on them.
Reputed 9/11 mastermind Khalid Sheik Mohammed and five other men held in isolation as co-conspirators in the Sept. 11 attacks now have been assigned military lawyers to defend them, even if some lawyers have not yet met their clients.
All that awaits is a decision by the Pentagon's political appointee for military commissions, Susan Crawford, known as as the convening authority, on when to go forward. And that could come as soon as Monday.
But with their actual trials a year or more away, the focus in Guantánamo Bay these days is preparing for this summer's first public appearances of the alleged architects of the worst attack on domestic America.
The men are the first at Guantánamo accused of directing and helping to fund the suicide squads that slammed airliners into the World Trade Center and Pentagon, in essence conspiring in the mass murder of 2,973 people.
Their arraignments will be the first time that legal and human rights groups, reporters and possibly victims' families will get a glimpse of them -- nearly two years after President Bush ordered the CIA to bring them to Guantánamo Bay for trial from years of secret custody and harsh interrogation.
Long process
Meantime, lawyers say a full trial with U.S. military officers serving as jurors is unlikely before the president finishes his term.
*First, all national security cases take time, and secrecy.
The accused are held in isolation, apart from other prisoners. The CIA director, Michael Hayden, has already publicly confirmed that the agency waterboarded alleged mastermind Mohammed, known as KSM, a controversial and classified technique some call ``water torture.''
Now, as a condition of meeting them, their defense lawyers have signed agreements that forbid them from publicly disclosing what the alleged al Qaeda conspirators tell them.
Under the rules, their conversations with their clients are top secret, meaning they must work on their cases in classified offices -- still under government-contract construction in Washington, said Army Reserves Col. Steve David, chief defense counsel.
Meantime, the attorneys are struggling with how to publicly defend a client. Or whether their trials will in the end be open, despite insistence from Pentagon advocates that the trials afford alleged terrorists protections akin to U.S. soldiers.
''How do we try a case where all, or at least part, of anything we learn from our clients is classified?,'' said Navy Cmdr. Suzanne Lachelier, a former California public defender and defense counsel for Ramzi bin al Shibh, a Yemeni, accused of organizing the suicide squads. ``How do you cross-examine a government witness, if the information you are using to cross is gained from client and deemed top secret?''
*Expect early, extensive challenges to the system.
Military lawyers have been successfully challenging the integrity of the congressionally approved military-commission system, even before U.S. military officers are assembled from around the world to sit in judgment at Guantánamo.
Last week, a Navy judge questioned the neutrality of the top Pentagon official supervising military commissions in a ruling -- and disqualified the man, Brig. Gen. Thomas Hartmann, from serving as legal advisor overseeing the summertime trial of long-held Guantánamo detainee Salim Hamdan, 36, of Yemen.
Testimony has shown that Hartmann had an even greater role in the 9/11 case, says Hamdan defense counsel Navy Lt. Cmdr. Brian Mizer, who is assigned to defend KSM's nephew, Ammar al Baluch.
*The Pentagon prosecutor wants the men executed, if convicted.
Defense lawyers are still assembling teams of investigators and civilian co-counsel through a Guantánamo death penalty assistance program set up by the American Civil Liberties Union.
They are arranging to travel to the Middle East and South Asia to interview potential trial witnesses; have been lining up intelligence analysts, consulting forensic specialists, cultural advisors and, in some instances, mental health experts.
''If a death case goes to trial in a year, they're taking shortcuts, hurrying things,'' said Army Reserves Lt. Col. Michael Acuff of Chattanooga. He has been assigned to defend a Tanzanian man, facing a possible death penalty for al Qaeda's 1998 East Africa embassy bombings.
In parallel, the Pentagon is putting the pieces together for the public face of expeditionary justice.
Navy Reserves Capt. Prescott ''Scott'' Prince has introduced himself to the most infamous, Khalid Sheik Mohammed, and to the media, as he hones an argument that casts as ''torture'' his client's treatment in U.S. custody.
A long-serving solo practitioner from Richmond, Va., he has a ready reply to the question of whether he supports capital punishment:
``Not for my clients.''
At the Expeditionary Legal Compound in Guantánamo, known as Camp Justice, technicians are tweaking the new high-tech courtroom. The audio broke, the video froze and the electricity failed in its first use last week, forcing staff to retreat up a hill to the original, more low-tech tribunal chamber.
Security forces are honing their skills by scanning and searching prescreened trial observers -- using metal detecting wands for some, lift-your-shirt eyes-on examination for others in anticipation of a media surge.
A latex-gloved Puerto Rican National Guardsman recently thumbed through an unstapled stack of Pentagon charge sheets, page by page, ignoring a nearby metal detector.
''Might be a razor blade in here, ma'am,'' he explained.
News tents
War-court correspondents now bivouac in six-bed canvas tents. They use field latrines, shower in rubberized tents and get water to brush their teeth from a nearby morgue container, stacked on refrigerated shelves designed to store remains of fallen soldiers.
A Wisconsin National Guard unit has arrived to escort the reporters, and run a media center in a ramshackle hangar on a site that in the 1920s served as an experimental blimp station.
These days, the cavernous hangar has work space for 40 journalists, 175 or so cardboard cartons of coiled razor wire, blue plastic port-o-potties and rows of bleachers for Pentagon news conferences.
''There are a lot of nervous people in this area,'' said Wisconsin National Guard Maj. Richard L. Morehouse. ``They don't like seeing the media badges.''
Last week provided a test run of sorts, with a Canadian Broadcasting Co. crew on the scene to report on pretrial hearings in the case of alleged teen terrorist Omar Khadr.
Edgy security forces spotted CBC cameraman Ousama Farag setting up a camera to report on the proceedings, and seized the TV team's press badges.
''Evacuate the premises,'' one ordered.
Where did veteran broadcaster Bill Gillespie think they were telling him to go?
``Toronto.''
No small feat, since reporters covering the terror trials are in custody of the Pentagon's Office of Military Commissions. They paid $400 each for a seat at the rear of a chartered jet for lawyers, clerks, paralegals, witnesses and other staff and don't decide when they come and go.
In the end, media escorts smoothed ruffled security sensibilities in time for a live broadcast back to Canada -- on evidentiary hearings in the case of Khadr, 21, who is charged in the July 2002 grenade killing of a Delta Force soldier in Afghanistan. He was 15, and faces life in prison, if convicted.
Khadr's Pentagon lawyer, Navy Lt. Cmdr. William Kuebler, has been campaigning in Canada for the government to seek his client's return, before trial later this summer.
Thursday, he likened his client's case to an experiment ahead of the top security trial of the Sept. 11 Six.
''Omar really is a guinea pig,'' he said. ``He's a test run for the real terrorists that have been charged.''