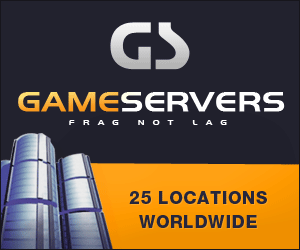 Washington Post
December 12, 2007
Pg. D4
Federal Diary

By Stephen Barr
The Pentagon expects to notify Army and Navy commanders this week to begin preparing to lay off civilian employees, a Defense Department official said yesterday.
Notices to employees will come in mid-January, the official said. He spoke on the condition of anonymity because Pentagon officials are still working out details of the potential layoffs.
The Defense Department has said that it plans to send about 100,000 civil service employees home without pay because of a budget dispute between the White House and the Congress. The Pentagon says the Army and Marine Corps will run out of money early next year unless more is provided to fight the wars in Iraq and Afghanistan.
Gordon R. England, the deputy defense secretary, outlined plans for layoffs in a letter to Sen. Carl M. Levin (D-Mich.), chairman of the Senate Armed Services Committee, that was dated Dec. 7. A committee spokeswoman said it was received yesterday.
"The furlough will negatively affect our ability to execute base operations and training activities," England wrote. "More importantly, it will affect the critical support our civilian employees provide to our warfighters -- support which is key to our current operations in both Afghanistan and Iraq."
England said the Army would run out of operations and maintenance funds by mid-February and the Marine Corps would exhaust a similar budget account by mid-March. Civilian employees for the two services "will at those times be subject to furlough," England said.
Gordon Adams, who was associate director for national security and international affairs at the Office of Management and Budget in the Clinton administration, said he believed that the Pentagon might be able to delay layoffs if it took cash from capital funds, such as those for depot maintenance, and had the Navy and Air Force assume responsibility for contract costs normally borne by the Army.
That might allow employees to stay in their jobs through the end of March. "By then," Adams said, "everyone might see the light."
Washington area members of Congress and the American Federation of Government Employees, a union that represents Defense Department workers, yesterday asked the administration not to use federal employees as pawns in the budget dispute.
Sens. Barbara A. Mikulski and Benjamin L. Cardin, both Maryland Democrats, wrote Defense Secretary Robert M. Gates to "strongly urge you to use all budget flexibility available to your office" to avoid furloughs.
"Unnecessarily bringing up the specter of furloughs and terminations -- especially around the holiday season -- lowers morale and threatens to push employees with needed expertise into retirement," they wrote.
Steny H. Hoyer (D-Md.), the House majority leader, said the administration's plan to move forward with furloughs "is both unhelpful and unnecessary." He urged President Bush to abandon "the political theater and work with us to ensure that defense employees are able to continue the vital work they do."
John Gage, president of the AFGE, said Defense employees have been swept up in "cheap politics."
"It is unconscionable with two wars going on that we are thinking about shutting down places like our Anniston depot, where our guys are working 20 hours of overtime each week repairing tanks and machinery to roll back to Iraq," Gage said. "How dare the secretary of defense use them as a pawn in this budgetary game."