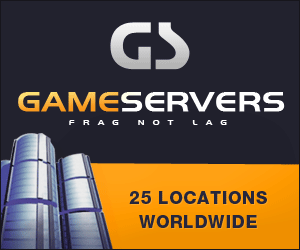 Washington Times
June 24, 2008
Pg. 19
By Shaun Waterman, United Press International
Senate Armed Services Committee Chairman Carl Levin has blocked the Pentagon´s nominee to head the Defense Information Systems Agency, because her husband is a senior executive at the nation´s No. 3 defense contractor and the perceived conflicts of interest made the nomination "untenable."
A senior congressional aide told United Press International that during a routine investigation into the background of the nominee, Rear Adm. Elizabeth Hight, committee staff noted that her husband, retired Air Force Brig. Gen. Gary Salisbury, is vice president of business development and sales for Northrop Grumman's mission systems sector.
The aide said there was no suggestion that Adm. Hight was unqualified, or of any actual impropriety, but that Mr. Levin, Michigan Democrat, viewed the nomination as "untenable, in view of the appearance of conflict of interest."
Lt. Col. Patrick Ryder, a Pentagon spokesman, confirmed that the nomination had been withdrawn "to prevent any perceived conflict of interest due to her husband's current position within the defense industry."
Adm. Hight, the agency´s deputy director, was slated to replace the current director, Lt. Gen. Charles E. Croom Jr., when he retires July 22. Col. Ryder said Adm. Hight "continues to do an outstanding job and will remain in her position."
"A new nominee will be announced in the near future," he said.
The Defense Information Systems Agency, or DISA, is the information-technology and telecommunications-services provider for the Defense Department, agency spokesman Jon Anderson said.
"We buy or develop and engineer and install and maintain" communications and computer systems for the Pentagon, he said, and provide some "enterprise-level systems" - like data centers - for the individual services.
In fiscal year 2007, the agency made more than 31,000 contract awards worth $3.1 billion, Mr. Anderson said. Many of these procurements are in areas where Northrop would be a natural contender, according to industry sources.
"This seems like a slam-dunk definition of a conflict of interest," wrote Allan Holmes, the executive editor of Nextgov.com, which broke the story. "It's hard to see Hight and Salisbury not having to explain over and over again the uncomfortable relationship to the IT industry and even the Hill."
Gen. Croom, the agency´s current director, told NextGov.com he regretted that Adm. Hight will not succeed him, because she "would have been the most qualified director we have ever had."
Adm. Hight's promotion to the director´s job would have made her a vice admiral. Currently, of the military's 34 vice admirals, only two are women.