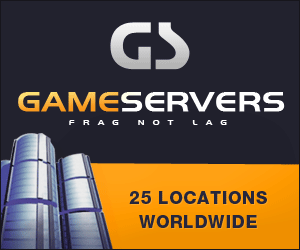 Washington Post
May 26, 2007
Pg. 1
By Timothy Dwyer, Washington Post Staff Writer
Rosemary Dillard, wearing a hard hat, safety goggles and a reflective vest, stood above two concrete pilings and began to shake as a wave of emotion flowed through her body. She felt a cool breeze -- "Eddie," she said to herself.
Her husband, Eddie Dillard, was one of 184 victims of the Sept. 11, 2001, terrorist attack on the Pentagon.
Yesterday, Dillard and a handful of other victims' family members got their first look at the construction of the Pentagon memorial since the groundbreaking nearly a year ago. Family members were given a private tour of the site and later met with reporters.
"I can't believe it," said Dillard, of Alexandria. "Seeing the two pylons where Eddie's bench is going to be, seeing him facing the sky and the Air Force Memorial. I felt that cool breeze when I found his spot, and I want it to be a cool spot. I want people to come here and share this with me and sit on the bench and rub the spot where his name is engraved."
Eddie Dillard was a passenger on American Airlines Flight 77 when terrorists seized control of the jet and crashed it into the Pentagon. Rosemary Dillard is vice president of the Pentagon Memorial Fund and has been involved with the project since the idea was first raised weeks after the attack.
She regularly visits her husband's grave at Arlington National Cemetery and said she sometimes pours a little Jack Daniel's whiskey into the ground for Eddie. "If you want to sniff it, sniff the grass," she joked.
For Dillard, the two-acre Pentagon memorial site is sacred ground, a place where she will often come to sit and remember her beloved Eddie. What she hasn't figured out yet is whether a little Jack Daniel's will mess up the water in the pools that will be beneath Eddie's bench and the other 183 memorial benches.
James J. Laychak, president of the memorial fund, whose brother David was killed at his desk in the Pentagon, also toured the site. He said about $13.8 million has been raised for the memorial, which will be built entirely with donated money. The cost of construction is $22 million; an additional $10 million will be raised as an endowment to maintain the memorial.
Dozens of concrete pilings have been poured and cured on the two-acre site. During a private tour with a Washington Post reporter, Laychak said the memorial would be finished by September 2008. Victims' families are trying to decide whether to dedicate the memorial on Sept. 11 or the weekend before.
"We know it will be sometime that week," Laychak said, "but whether we do it on the 11th, which is a Thursday, or the weekend before to accommodate families who are coming in, we are still working that out."
It will take two pilings to support each of the 184 memorial benches, which weigh about 2,000 pounds. The benches will be placed in lines, organized by victims' ages. Each age line will be organized by month; the bench of someone born in January will be closest to the Pentagon.
The foundation of a perimeter wall has been poured, and workers have painted ages in red and yellow on the wall to mark the age lines. Yesterday, they were building wooden forms in the ages 44 and 45 group to hold the concrete when it is poured.
Construction of the benches has been organized into nine groups, labeled A to I. Section A will memorialize victims born from 1930 to 1938. Each bench will be given a number when it is built. Until they are installed, only a few members of the design and building teams will know what number corresponds to what name.
Integrating the water, benches, lighting, trees and landscaping on a live construction site is like building a giant puzzle. Between the concrete pilings that will support the benches and age lines that will run across the site, five- and six-foot-high black plastic pipes were sticking out of the ground yesterday. The pipes will be used to circulate the water to the individual reflection pools.
Chris Hartzler of Balfour Beatty Construction, the project manager, said the benches will begin being produced during the first week of June at a foundry outside St. Louis. He said about four benches will be built each week. It will take another three weeks to polish and treat them.
"It is unique working on the memorial, because something like this has never been built before," Hartzler said. "It's not like working on a normal building project. It is a lot of planning and organizing for everyone, really. And when it is done, a lot of what you see here today that everyone has worked so hard on, you won't see. It will be underground."
Thomas Heidenberger of Chevy Chase, whose wife, Michelle Heidenberger, was a flight attendant on Flight 77, was one of the family members who toured the site yesterday.
"This is a day of excitement," he said. "You don't get to see the final product, but this is a significant step forward, not just for the family members, but for all Americans."
He said every day since Sept. 11 has been a struggle for him to move forward. Some days are easier than others, he said, but there are days when he has to force himself to put one foot in front of the other and keep moving.
Heidenberger, a retired U.S. Airways pilot, said his daughter, Alison, got married three weeks ago. Planning and celebrating the wedding was a significant help in "moving forward." But he said watching his daughter plan the wedding without having her mother there to help was a strong affirmation of the loss the family suffered.
He said he looks forward to the day when the Pentagon memorial is finished. He plans to come often to the memorial, he said, to sit on the bench and remember Michelle and the love and life they had together.