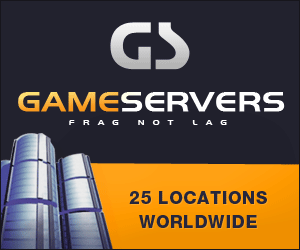 Washington Post
December 4, 2007
Pg. D6
By Michael S. Rosenwald, Washington Post Staff Writer
The Defense Department is seriously considering supporting an Air Force request to purchase additional F-22 stealth fighters from Lockheed Martin, according to people familiar with the matter.
Such a purchase, which would require congressional approval, would be a victory for the Air Force, which has for years argued that it needed significantly more F-22s than the 183 that the Defense Department has previously deemed necessary and affordable.
It would also be a financial boon for the Bethesda defense contractor, which is facing a flattening of aeronautics sales while new fighter jet programs ramp up. An F-22 sells for $130 million to $135 million.
The F-22 is a highly maneuverable fighter jet with a supercruise engine that flies undetected and is designed to dominate the air in combat situations.
Production of the F-22 is scheduled to begin shutting down next October, but Jennifer Cassidy, a spokeswoman for the Air Force, said in a statement that it has officially requested that the production line remain open. It takes more than 30 months to build an F-22, and some of the parts needed for production take several years to procure and mold into shape.
"Lockheed Martin stands ready to support our Air Force customer and their requirements in whatever way they request," Thomas Jurkowsky, a Lockheed spokesman, said in a statement.
The Defense Department referred questions to the Air Force.
Support for leaving the production line open has grown in recent weeks for a couple of reasons, according to the people familiar with the discussions, who requested anonymity because they were not authorized to speak about the matter.
For one, the Air Force recently grounded more than 400 of its oldest F-15 fighter jets, which the F-22s are designed to replace. The F-15 dates back to the Cold War and has recently shown airworthiness problems. Fuselage defects were found in an F-15 that recently crashed.
Also, the shutdown would start in October 2008, potentially prompting layoffs of workers in a number of states during the immediate weeks before the general election.
Loren Thompson, an analyst with the Lexington Institute who frequently speaks with senior Defense officials, said yesterday that the Air Force was making progress in a battle it has fought for some time with the Pentagon.
The Air Force has consistently maintained that it needs 381 F-22s to guarantee air supremacy in war zones. But former Defense secretary Donald H. Rumsfeld never fully bought into the F-22 program and did not agree, Thompson said.
"He always disliked the program and thought it was a Cold War plane," Thompson said. "He thought it was a plane optimized for the Soviet threat but not for the future."
The Air Force has requested that several hundred million dollars in the 2009 budget that was to be used for shutting down production be instead converted to buy a lot of 20 F-22s. Thompson said there was no guarantee that the Air Force would get the additional 198 planes that it desires. "This gets them 20 planes closer," he said.