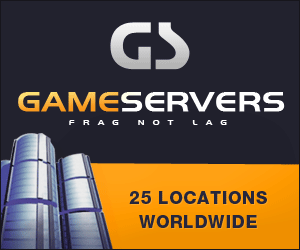 Seattle Post-Intelligencer
May 1, 2008
Mental health counseling downplayed

By Pauline Jelinek, Associated Press
WASHINGTON -- U.S. troops won't have to reveal all their mental health counseling when applying for security clearances under a change the Pentagon hopes will ease the stigma of seeking help for combat stress, The Associated Press has learned.
Defense Secretary Robert Gates plans to announce the new policy Thursday, according to several military officials.
Thousands of troops are coming home from Iraq and Afghanistan with war-related anxiety, depression and post-traumatic stress. But many hesitate to get psychiatric care because they fear that could cost them their security clearances, harm their careers and embarrass them before commanders and comrades.
Gates is trying to remove one impediment, revising a question about mental health treatment that appears on the form required by the Office of Personnel Management, the agency that does the majority of investigations for security clearances to military and civilian federal workers, officials said. They spoke on condition of anonymity because the announcement was pending.
Currently, Question 21 on the form asks applicants whether they have consulted a mental health professional in the past seven years. If so, they are asked to list the names, addresses and dates they saw the doctor or therapist, unless it was for marriage or grief counseling and not related to violent behavior.
The amended question Gates has approved is less stringent. It essentially means troops would not have to worry about therapy they got for difficulties caused by their wartime tours of duty or other missions, said four officials familiar with the revision.
"It is progress, I think it will help," said Paul Riechoff, executive director of Iraq and Afghanistan Veterans of America. "This needs to be followed by a mental health campaign -- not just for service members but for their families as well. But I really do think it's a significant evolution."
Gates is to announce the change in the security clearance application at Fort Bliss, Texas, where he will visit a recovery center for troops with post-traumatic stress disorder, officials said.
Because the revision is only for military applicants and the question remains unchanged for other federal employees, the form hasn't been altered. Defense applicants will receive a packet including the application, the substitute question and a memo explaining the change and encouraging troops to seek treatment, three officials said.
The Pentagon says the perception of stigma for security applicants is far worse than the reality.
The most recently released data show that less than 1 percent of some 800,000 people investigated for clearances in 2006 were rejected on the sole issue of their mental health profiles.
The investigation weighs a number of factors about the applicant, favorable and unfavorable, officials say. Troops can be rejected for a clearance if they've been convicted and imprisoned, are addicted to any controlled substance, have been discharged dishonorably from the service or are mentally incompetent.
Up to 20 percent of the more than 1.6 million who have served in Iraq and Afghanistan are estimated to have mental health problems, the Defense Department says. Though officials haven't released the number of troops diagnosed, a yearlong private Rand Corp. study estimated that roughly 300,000 may be affected.
Successive government and private studies have found that roughly half of those who need help are seeking it.
The Department of Veterans Affairs says about 120,000 of the 300,000 Iraq and Afghanistan vets it has seen for various injuries and problems have been diagnosed with symptoms of mental health difficulties.
Revising the security clearance procedure is just the latest in a string of efforts aimed at changing military attitudes on mental health.