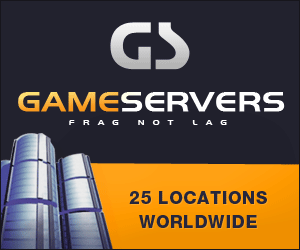 Seattle Post-Intelligencer
April 19, 2008
Move to cut funds a 'slippery slope'

By Eric Rosenberg, P-I Washington Bureau
WASHINGTON -- The Pentagon's top acquisition official warned Congress on Friday to avoid interfering with the Air Force's decision to buy new aerial tankers from a Northrop Grumman/EADS consortium.
John Young, the undersecretary of defense for acquisition, technology and logistics, told reporters that moves by some House members to override the Air Force decision by canceling funding would open up "slippery slopes and dangerous precedents."
The Air Force rejected a competing bid from The Boeing Co. when it awarded the Northrop team with the tanker contract.
Some lawmakers from Washington state and Kansas, where Boeing plants are located, have launched efforts to cancel funding for the program.
"It is going to be dangerous to set aside valid source selections on a political basis," Young said. "Do we have the California delegation kill a program because the Georgia delegation won? I don't know where this stops."
"If I am going to demand that certain companies or proposals must win regardless of what they cost, I am going to disadvantage the taxpayer and war fighter. I am going to deliver (a weapon with) less capability for more cost."
On Thursday, Rep. Norm Dicks, D-Wash., said that the House defense appropriations subcommittee, of which he is the vice chairman, will intervene to propose eliminating money for the tanker.
"We are going to try to eliminate the funding" for the tanker, Dicks said, and push to "start this thing over again."
Young said that any move by Congress to eliminate funds for the tanker would mean that the "choice will not be connected in any way to quality of the source selection. It will be connected to a set of political issues, which are largely what's being debated about the tanker."
The Air Force stunned the aerospace industry Feb. 29 by choosing a team of Airbus' parent, European Aeronautic Defense and Space Co., and Los Angeles-based Northrop Grumman to build the fleet of new refueling tankers.
The initial program is valued at around $35 billion but could grow to $100 billion if the consortium wins future Air Force orders.
Boeing has formally protested the decision to the Government Accountability Office, the investigative arm of Congress, which is due to report back by mid-June on the results of its investigation into the Air Force decision.
Boeing's protest centers on its claim that the Air Force switched airplane size requirements, initially seeking bids for a medium-sized tanker but later selecting a much larger aircraft.
Young said that Boeing has no basis for protesting.
"Everything I have seen is, this was a very well-run source selection, by the books and in accordance with the law," he said.
"We had an excellent competition, two great proposals, and one proposal clearly delivered better value and better capability," he said.