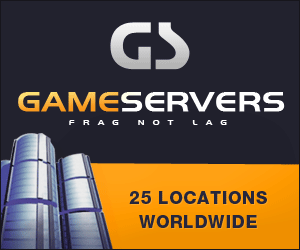 Washington Post
March 5, 2007
Pg. 13
By Thomas E. Ricks, Washington Post Staff Writer
Robert M. Gates is finding Donald H. Rumsfeld an easy act to follow, as the new defense secretary wins hearts and minds throughout Washington and overseas.
"Stylistically, it's night and day," said Rep. Mark Udall (D-Colo.), a member of the House Armed Services Committee. With Gates's modest manner, Udall said, "He's the anti-Rumsfeld."
At the Pentagon, where Gates has been greeted as a liberator, "you can already feel the stability," said retired Air Force Lt. Gen. Charles F. Wald, formerly the deputy U.S. commander in Europe. He said he considers the appointment of Gates to be the Bush administration's best move in years.
At the same time, Gates has shown that he can act decisively, as when he fired Army Secretary Francis J. Harvey on Friday over the handling of the growing patient-care scandal at Walter Reed Army Medical Center. Expressing disappointment, Gates said that "the problems at Walter Reed appear to be problems of leadership."
Former national security adviser Brent Scowcroft urged caution on Gates's honeymoon. "How much of it is Bob Gates as a personality, manager and leader, and how much of it is Rumsfeld being gone, is hard to say," said Scowcroft, who has known Gates for 30 years. "Rumsfeld was a difficult man to work for."
Indeed, in his first months at the Pentagon, Gates has been welcomed largely because of who he is not rather than what he has done, noted a longtime friend who has held top national security posts. In the months ahead, however, Gates will be judged on his own decision-making in the war he has inherited from Rumsfeld. Speaking privately with members of Congress, Gates has said he has three priorities in his new job: "Iraq, Iraq and Iraq."
It isn't clear that the goodwill Gates has engendered will help him manage the war. "I don't know that anybody can do that job," former defense secretary William S. Cohen said. "I think he'll do as well as anyone can do."
Gates said he finds it "amusing" to see people parsing out whether he is distinguishing himself from his predecessor. Rather, he told reporters in Spain last month, "I'm just going along doing what feels right for me."
One thing that apparently feels right is slyly alluding to Rumsfeld's memorable statements. Speaking at a recent security conference in Germany, Gates said that divisions such as "Old Europe versus New" were "characterizations [that] belong to the past" -- a reference to a crack made by Rumsfeld in January 2003 that rankled some longtime NATO allies.
One major difference for Gates from his previous work in intelligence -- he spent 27 years at the CIA, serving as director from 1991 to 1993 -- is the amount of time he must spend in the public eye, testifying before Congress, holding news conferences and visiting foreign capitals. In his first 2 1/2 months as defense secretary, he has visited Iraq, Afghanistan and Europe.
He has made it clear he doesn't intend to emulate Rumsfeld's bravura-filled televised briefings. "I feel more at ease in a more informal setting," he said last month. "I like a setting that is more of a conversation than a one-way means of communication."
Some experts worry that Gates's inexperience in military affairs will make him rely too much on a defense establishment that was slow to adjust to reality in Iraq. Others argue that his expertise will help. "This is an intelligence war," said Andrew Krepinevich, a retired Army officer who directs the Center for Strategic and Budgetary Assessments. "How many tanks we have doesn't matter. So Gates being an intelligence guy might be a real advantage." Gates was also a member of the Iraq Study Group, which in December called for the United States to withdraw most combat forces from Iraq early next year -- a move the Bush administration has rejected.
In contrast to Rumsfeld's damn-the-torpedoes style, Gates conceded in the conference in Germany that the United States sometimes makes mistakes and must better explain its actions, especially with issues such as the treatment of terrorism suspects held at the detention facility at Guantanamo Bay, Cuba. The audience of 250 security officials and experts applauded enthusiastically.
A significant step Gates took at the Pentagon early on was putting the word out that he would keep almost everyone in their jobs -- including some officials seen as Rumsfeld men. "His choice to work with people already in place rather than bring in a new team sent a very strong signal of confidence in the professionalism of the organization, and they were thirsting for that after Secretary Rumsfeld's erratic irascibility," said Kori Schake, who worked with the Rumsfeld Pentagon as a White House defense official and now teaches at West Point.
Despite some departmental friction over the burdens of Iraq, Gates seems to have a better relationship with Secretary of State Condoleezza Rice than did Rumsfeld. Both are Soviet experts, and they have known each other since they were on the staff of the National Security Council during the George H.W. Bush administration. Last year Rice asked Gates to be her deputy. "I think they have a real compatibility," Cohen said.