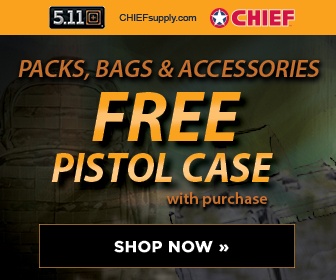 NPR
March 4, 2008
Morning Edition (NPR), 7:10 AM
RENEE MONTAGNE: If Pentagon analysts are right, China will spend about three times more on defense this year than its leaders will admit. A new report by the Defense Department says China's rapid military buildup and the secrecy surrounding it poses a threat to stability in Asia.
NPR's defense correspondent Guy Raz has more.
GUY RAZ: According to the Pentagon, China's defense budget is now the world's second largest, a distant second after the United States. The Chinese government claims it will spend about $59 billion on defense this year, but Pentagon analysts believe the number is actually closer to between $100 (billion) and $180 billion, and it's this discrepancy that's got them worried.
Here's David Sedney, the Deputy Assistant Secretary of Defense for East Asia.
DAVID SEDNEY [Deputy Assistant Secretary of Defense for East Asia]: I think the biggest thing for people to be concerned about really is the fact that we don't have that kind of strategic understanding of the Chinese intentions and that leads to uncertainty. That leads to a readiness to hedge against the possibility that China's development will go in ways that the Chinese right now say it won't.
RAZ: Congress requires the Pentagon to assess China's military capability every year. The Defense Department argues that China has the greatest potential to compete with the U.S. militarily.
Here's David Sedney again.
SEDNEY: The Chinese tell us today that their rise is peaceful. They tell us that their intentions are very much to be part of the international system, but when we have all these capabilities that very clearly have regional and global reach, then questions develop.
RAZ: Questions like whether China's aggressive development of anti-satellite weaponry is intended to pose a challenge to U.S. satellites. Last year, China shot down one of its own weather satellites, a move widely seen as a test of its own anti-satellite capabilities and a test roundly condemned in Washington.
The Bush administration's stated position on space policy is clear, that it won't allow any other country to challenge America's dominance of space, and so according to Kenneth Lieberthal, former head of the National Security Council's Asia desk, China's development of anti-satellite weaponry is simply a reaction to U.S. policy.
KENNETH LIEBERTHAL [Former National Security Council Official]: I think by stating that policy in as bold and unconstrained passion as we have done, we have, in fact, made it in Chinese terms, virtually mandatory that they develop a capacity to reduce our control of space.
RAZ: Chinese officials don't like the annual Pentagon report; they regard it as an insult and even U.S.-based China experts like David Shambaugh, director of the China Policy Program at George Washington University, believe the report exaggerates China's military power and its military ambitions.
DAVID SHAMBAUGH [Director, China Policy Program, George Washington University]: They're not trying to challenge the U.S. military dominance around the world like the Soviet Union once did. They're not in that game. They have drawn very clearly the conclusion from the collapse of the Soviet Union that that is not the way to go.
RAZ: But the Pentagon remains unconvinced and it's for that reason the Bush administration has worked hard to cultivate alliances with potential military rivals to China, countries like India and Indonesia where military ties to Washington are only growing stronger.
Guy Raz, NPR News, Washington.