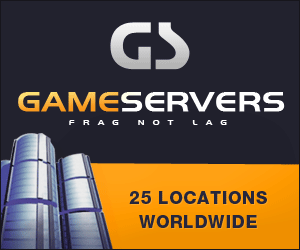 Wall Street Journal
October 8, 2008
Pg. 13
By Gordon Fairclough and Loretta Chao
BEIJING -- China's decision to halt military contacts with the U.S. to protest proposed weapons sales to Taiwan puts the brakes on efforts to improve relations between the Pentagon and Beijing's defense establishment.
The arms deal "has contaminated the sound atmosphere of our military relations" and "gravely jeopardizes China's national security," said Chinese Foreign Ministry spokesman Qin Gang on Tuesday. He said the sale "threatens stability and world peace."
A statement Tuesday by China's Defense Ministry said the U.S. action has "seriously hampered exchanges and communications" between the U.S. and China, including "high-level exchanges of the two militaries."
In Washington, a Defense Department spokesman, Marine Maj. Stewart Upton, said that Chinese officials had canceled meetings between senior military leaders of the two nations and pulled out of planned exchanges that were to be focused on humanitarian assistance and disaster relief.
"The Chinese reaction is unfortunate and results in missed opportunities," Maj. Upton said in a statement Monday.
Some analysts saw the Chinese response to the Taiwan arms-sale proposal as predictable, and expected the strain on relations to be short-lived.
Ni Lexiong, a researcher at the Shanghai National Defense Institute, said Washington's move had hit a nerve. "China has been enthusiastic in the role as a friend" to the U.S., he said. The U.S. response has been "defiance rather than being grateful," he said. "It will take time to get through."
The U.S. has pushed for greater contact between China's People's Liberation Army and the American military, as Washington seeks a better understanding of the motivations behind China's recent efforts to modernize its 2.3 million-man armed forces and equip them with more sophisticated weapons.
This year, China said it plans to boost defense spending by 18% to 417.77 billion yuan ($61 billion). Beijing says that its aims are purely defensive and that its military budget remains smaller in both absolute and relative terms than defense spending by the U.S. and other powers.
China has sharply expanded its missile arsenal, adding warships and submarines, and it is strengthening its air forces. Last year, it successfully used a ballistic missile to destroy a satellite in orbit, demonstrating its space-warfare capabilities and heightening concern in the U.S. and neighboring countries.
Military-to-military ties for China and the U.S had been expanding, albeit slowly. Earlier this year, the two countries signed a deal to establish a long-planned military hotline to allow defense officials instant contact in emergencies.
U.S. military analysts say that much of China's new military spending appears aimed at preventing Taiwanese independence and making it difficult for the U.S. to intervene in any military conflict between the mainland and Taiwan, which China regards as part of its territory.
The planned $6.43 billion U.S. arms sale to Taiwan, announced Friday, includes Patriot missiles, Apache helicopters, antitank weapons and aircraft parts, and is meant to bolster the island's defenses, U.S. officials said.
Separately on Tuesday, China called on Washington to repatriate 17 Chinese Muslims being held at the U.S. prison in Guantanamo Bay, Cuba.
A U.S. federal judge Tuesday ordered the Bush administration to release the 17 men into the U.S.
The U.S. declared in June that the men, who are members of China's ethnic Uighur minority, were "no longer enemy combatants." The U.S. has sought other countries to take them in, after human-rights groups protested that they would face torture if returned to China.
China says the 17 are suspected members of the East Turkestan Islamic Movement, which Beijing and Washington have both labeled a terrorist organization.
Kersten Zhang in Beijing and Ellen Zhu in Shanghai contributed to this article.