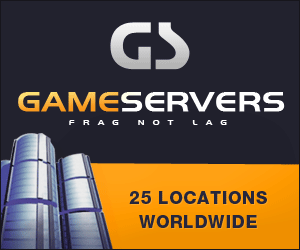 Federal Times
November 13, 2006
Pg. 1
By M.Z. Hemingway and Gopal Ratnam
As the Pentagon braces for a leadership change, groups representing the department's civilian managers and employees are wondering what impact the change will have on the department's ambitious and controversial effort to overhaul its civil service rules.
Outgoing Defense Secretary Donald Rumsfeld this year introduced thousands of department civilians to new personnel rules -- called the National Security Personnel System (NSPS) -- that require managers to spend more time tracking employees' performance and calculating pay raises based on their performance. But labor unions have successfully contested significant segments of those rules -- in particular, those that would weaken collective bargaining -- in federal court.
It remains to be seen whether Robert Gates, President Bush's nominee to replace Rumsfeld, will continue on the same track as Rumsfeld, who has waged an aggressive defense of NSPS in court and has been determined to expand it to about 640,000 employees in the coming years.
Mark Roth, general counsel for the American Federation of Government Employees, one of the unions that challenged the civil service reforms in court, said Rumsfeld's resignation was long overdue.
"If Secretary Rumsfeld had been under the National Security Personnel System that he's been trying to put us under, he would have failed his performance ratings a long time ago," said Roth.
AFGE hopes to discuss with Gates its concerns about the labor relations portion of the new performance-based pay system. A federal judge from the U.S. District Court for the District of Columbia has ruled the labor relations portions of the system illegal. If upheld in appeals court, Defense may be forced to ask Congress to make changes to the program early next year.
"We are going to be asking [Gates] to take another look at the wisdom of NSPS," said Roth. "We're hopeful, but we're not naive."
Bill Bransford, general counsel for the Senior Executives Association, questioned whether the energy and dedication necessary to sustain NSPS would continue under Gates.
"Will the next secretary and those who advise him have that same determination to continue, or will there be some revisions? I just don't know," he said.
As administrations wind down, political appointees begin lining up new jobs and may lose some of their momentum, said John Palguta, vice president of the Partnership for Public Service. But in some cases, agency leaders re-apply themselves even more in hopes of leaving behind a legacy, he said.
While civilian pay and personnel issues typically don't get a great deal of leaders' time or attention, David Chu, undersecretary for personnel and readiness, has been a forceful advocate for reform. Defense leaders will continue to rollout NSPS on the current schedule, Palguta predicted.
"It would be a mistake to assume that somehow the steam in the NSPS engine is going to dissipate," said Palguta.
The shift in Congress would have a larger effect on pay and personnel reform at the Pentagon than the potential appointment of Gates, said management observers.
AFGE's Roth said the new Congress could help shine a light on management of the new NSPS.
"Under this administration and rubber-stamp Congress, we haven't even been able to find out how much NSPS is going to cost. Some sunshine on it would be welcome and long overdue," he said.
Palguta expects employee representatives to take their concerns about NSPS to Congress. "They will clearly try to make their case on the Hill for some proposed statutory changes," he said.
Bransford said the expected change in the Senate from Republican to Democratic control would have little effect because both parties' staff and senators have worked together on federal pay and personnel reforms in a bipartisan manner for years. But the House agenda would dramatically change, he said. None of the items that Speaker-to-be Nancy Pelosi has named as priorities hit on the Senior Executives Association legislative agenda, such as problems with the performance pay system for executives.
Time for NSPS?
Gates will have two years to fix America's Iraq policy -- a task so big it might leave him little time to tend to other issues like NSPS.
Colleagues and friends describe the former CIA director as a pragmatic problem-solver who is not fixated on ideology and could work well with lawmakers from both parties.
But Gates' relative inexperience with defense policy could give him a steep learning curve, some say.
"I knew him when I was on the Intelligence Committee... a good number of years ago," Rep. Ike Skelton, D-Mo., told reporters during a Nov. 8 conference call. "And I knew him to be very open, easy to work with, very bright. And he does bear a very good reputation, an excellent reputation, as a matter of fact. I think positively about him, and I think others in the intelligence community or those who have worked with him on the Intelligence Committee will say similar comments about his capability and his ease with which I found him to work with."
Skelton is slated to take charge of the House Armed Services Committee in January, thanks to Democratic gains in the Nov. 7 election. The day after the polls closed, President Bush told reporters that he had accepted the resignation of Rumsfeld because "the time is right for new leadership at the Pentagon," and had tapped Gates as his replacement.
Though DoD's top job presents an array of tough problems -- chief among them finding the money to pay for weapons, current operations, and defenses against emerging threats -- analysts say Gates' two-year tenure will be consumed by Iraq.
The Iraq Study Group, led by former Secretary of State James Baker and former Rep. Lee Hamilton, D-Ind., is expected to issue a report that will lay out the blueprint for how Washington will extricate itself from Iraq. Gates is part of the group.
"Everyone will rush to embrace the Baker-Hamilton recommendations, and it'll be Gates' job to implement them and work with combatant commanders to make them work," said Barry Blechman, president of DFI International and a member of the Defense Policy Board.
Most of the remaining work of managing the Pentagon could be left to Gordon England, the deputy secretary of Defense, whom many see as an able manager who will work well with Gates.
Soothing influence?
Gates is an Air Force veteran who served in the late 1960s as an intelligence officer with the intercontinental ballistic missile crews at Whiteman Air Force Base, Mo. He subsequently joined the CIA and worked his way up the ranks to the top.
Observers said Gates would soothe relations between Rumsfeld's Pentagon and other government agencies. When he ran the CIA, from 1991 to 1993, he was able to "protect the interests of the agency while he retained the confidence of the White House, which enabled [intelligence analysts] to do their jobs better," said Blechman. "That's crucial in the new job. The combination of bureaucratic understanding and political skills is essential to the situation, given the anger in Congress."