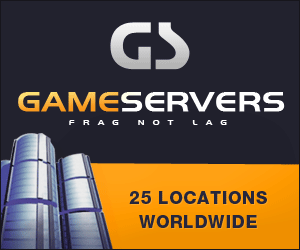 San Diego Union-Tribune
May 1, 2008
Pg. 1
Change would beef up command in the south
By Robert Burns, Associated Press
WASHINGTON – Pentagon officials are quietly considering a significant change in the war command in Afghanistan to extend U.S. control of forces into the country's volatile south. The idea is partly linked to an expectation of a fresh infusion of U.S. combat troops in the south next year.
Taliban resistance has stiffened in the south since NATO took command in mid-2006, and some in the Bush administration believe the fight against the Taliban could be strengthened if the United States, which has control in eastern Afghanistan, was also in charge in part or all of the south.
The internal discussions about expanding the U.S. command role were described by several senior defense officials who spoke on condition of anonymity. All said they thought it unlikely that a decision would be made anytime soon.
Giving the United States more control in the south would address one problem cited by U.S. officials: NATO's practice of rotating commanders every nine months and their fighting units every six months, in some cases. The 101st Airborne, by comparison, is in eastern Afghanistan on a 15-month deployment. In the U.S. view, nine-month commands are too short to maximize effectiveness.
U.S. combat tours in Afghanistan and Iraq are to shrink to 12 months starting in August.
The idea of changing the command structure has not yet developed into a proposal to Defense Secretary Robert Gates.
The internal discussions reflect concern at a lack of continuity among NATO forces and a view that, in the long run, NATO may be better off focusing mainly on areas of Afghanistan, like the north and west, where there is less fighting but a great need for noncombat aid.
Changing the command structure to give a U.S. general more control in the south would mark a partial "re-Americanization" of the combat mission. That could be politically controversial.
NATO has overall responsibility for the mission in Afghanistan, and that would not change if a U.S. general were to be put in charge in the southern sector.
Settling the command issue has implications not only for the success of the mission in Afghanistan but also for the NATO allies' willingness to join with the United States in future military ventures beyond Europe's borders.
The defense officials doubted a decision would be made before fall and possibly not until a new administration takes office in 2009.
As an interim step, there are plans to beef up the NATO command headquarters in southern Afghanistan with additional NATO and U.S. staff, one senior official said.
There are about 34,000 U.S. troops in Afghanistan – the most at any time during the war, which began in October 2001. They include 3,400 Marines who arrived this month as reinforcements for combat missions in the south and to help train Afghan security forces. Those Marines are scheduled to leave in October, but if replacements are not offered by NATO allies soon the Pentagon likely will either extend the Marines' deployment or tap another unit to fill the void.
At a NATO summit in early April, President Bush told the allies the United States would send many more troops to Afghanistan in 2009. He mentioned no numbers, but U.S. commanders say they need at least two more brigades, or 7,500 troops.
In early stages of the war, the U.S. military commanded forces across Afghanistan. NATO's security role initially was limited to heading an International Security Assistance Force, or ISAF, in Kabul, the capital; but it spread, starting in 2004 – first to the north, then west and, in 2006, to the south and the east.
The overall ISAF commander is a U.S. general, Daniel McNeill, but the only sector headed by a U.S. general is the eastern area, where the 101st Airborne is in charge.
Last week, Gates was asked at a news conference whether he expects any changes in the command structure.
"If there were to be any discussion of changes in the command structure, it would require some pretty intensive consultations with our allies and discussion about what makes sense going forward," Gates said. "There have been no such consultations so far."
The Pentagon chief acknowledged, however, that the subject has been talked about internally. "I've made no decisions," he said. "I've made no recommendations to the president. We're still discussing it."
A new twist may be added with Bush's decision to nominate Gen. David Petraeus, the top U.S. commander in Iraq, to head U.S. Central Command. The command is responsible not only for U.S. operations in Iraq but also Afghanistan. Petraeus will have a chance to air his views on the troop-command issue in the south when he testifies at his Senate confirmation hearing, possibly before the end of this month.
David Barno, a retired Army lieutenant general who commanded U.S. forces in Afghanistan from October 2003 to May 2005, said the U.S. command structure is not being used to its full potential.
Barno said Monday that the Europeans did not get what they expected when NATO agreed to extend its reach in 2006 from the less-volatile north and west into the south, where it looked then like a mission focused more on economic reconstruction and humanitarian aid than on combat.
"NATO came into Afghanistan under one set of expectations and now is faced with a very different reality, and that's not playing well politically at home – not terribly well with many of the governments but even less well with the populations in many countries," Barno said.
Among the NATO nations fighting in the south are Canada, Britain, the Netherlands and Denmark. A Canadian general commands the southern region; he is scheduled to be replaced by a Dutch general this year.