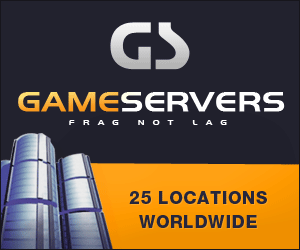 Media: The Associated Press
Byline: By ROBERT TANNER
Date: 19 September 2006
Body:
NEW YORK_The Pentagon defended its months-long detention of an Associated
Press photographer in Iraq, asserting that it has authority to imprison him
indefinitely without charges because it believes he had improper ties to
insurgents.
But journalism organizations said that covering all sides in the Iraq war
sometimes requires contacts with insurgents. They called on the Pentagon to
either bring charges against photographer Bilal Hussein so he can defend
himself, or release him.
Hussein, an Iraqi photographer employed by the AP, was captured in Ramadi on
April 12 of this year. AP executives, who worked on his case behind the
scenes for five months, on Sunday made a public call for the military to
transfer him to Iraq's criminal justice system or release him.
Bryan Whitman, a Pentagon spokesman, said on Monday that the military has
not changed its position.
"All indications that I have received are that Hussein's detainment
indicates that he has strong ties with known insurgents and that he was
doing things, involved in activities, that were well outside the scope of
what you would expect a journalist to be doing," said Pentagon spokesman
Bryan Whitman. He refused to provide any details.
But AP Associate General Counsel Dave Tomlin said Whitman failed to address
the main argument made by the AP, that Hussein get his day in court.
"Mr. Whitman says it would be `up to the central criminal court of Iraq' to
charge Bilal with any wrongdoing. But the Iraqi court can't do that until
the U.S. military hands over Bilal and whatever evidence they have against
him to Iraqi authorities," Tomlin said.
"This is exactly what AP and Bilal are asking for," he said. "If the
evidence isn't strong enough to support charges, however, Bilal should be
released."
Hussein is one of an estimated 14,000 people detained as suspected security
threats by the U.S. military worldwide _ 13,000 of them in Iraq. Few are
charged with a specific crime or given a chance before any court or tribunal
to argue for their freedom.
Whitman said that Hussein's case has been reviewed three times by U.S. and
Iraqi detention authorities. But the AP had only been told of one review,
and that had taken place without any representation from Hussein or his
representatives, Tomlin said.
Whether it was one hearing or three, none of them provide "due process"
because Hussein never got to hear the accusations made against him, see the
evidence or argue against any of it, Tomlin said.
The Committee to Protect Journalists said it was "alarmed" by Hussein's
lengthy detention, because U.S. officials had promised journalist detentions
would be promptly reviewed.
Reporters Without Borders, an international association, called for the U.S.
military to charge Hussein or release him, as the AP has.
"If they think this journalist was not a journalist but an insurgent, then
they have to prove it," said Lucie Morillon, the group's Washington
representative. "We don't want as a consequence that journalists should be
worried about covering insurgents because they'll be arrested by U.S.
forces. We need to know (the story) from both sides."
CPJ Executive Director Joel Simon said photographing insurgents should not
be cause for imprisonment.
"There's no way to cover an insurgency without having contact with
insurgents," Simon said. "If we're in an environment where any contact or
documentation of activities of insurgents is cause for indefinite detention,
that really puts a damper on the work of the press."
The military has said that Hussein was captured with two insurgents. A
native of Fallujah, he worked as a photographer in Fallujah and Ramadi, two
centers of the Iraq insurgency.
One of Hussein's photos was part of a package of 20 photographs that won a
Pulitzer Prize for breaking news photography last year. His contribution was
an image of four insurgents in Fallujah firing a mortar and small arms
during the U.S.-led offensive in the city in November 2004.
In its own effort to determine whether Hussein had gotten too close to the
insurgency, the AP reviewed his work record, interviewed senior photo
editors who worked on his images and examined all 420 photographs in the
news cooperative's archives that were taken by Hussein.
Of those, AP executives said, only 37 photos show insurgents or people who
could be insurgents, and only four show the wreckage of still-burning U.S.
military vehicles. The military in Iraq has often detained journalists who
arrive quickly at scenes of violence, accusing them of getting advance
notice from insurgents.