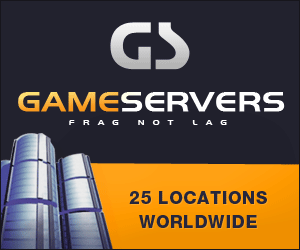 Washingtonpost.com
May 31, 2008 By Andrew Gray, Reuters
SINGAPORE--Washington will remain committed to Asia no matter who wins this year's U.S. presidential election, Defense Secretary Robert Gates told the region's decision makers on Saturday.
His message at a conference of Asian security and defense officials appeared intended both to reassure allies and serve as a statement of intent to China, following Beijing's rise in economic and military power in recent years.
"As someone who has served seven United States presidents, I want to convey to you with confidence that any future U.S. administration's Asia security policy is going to be grounded in the fact that the United States remains a nation with strong and enduring interests in this region," Gates said.
"I can assure you that the United States -- because of our interests and because of our values -- will not only remain engaged, but will become even more so in the decades ahead," the former Central Intelligence Agency chief said.
Speaking at the annual Shangri-La Dialogue forum in Singapore, Gates tried to strike a balance in comments on China. U.S. officials said he wanted to make Washington's views clear without creating an open confrontation with Beijing.
Gates offered praise, citing Beijing's "valued cooperation" in North Korean nuclear talks, and avoided direct criticism.
But he also alluded to subjects which have been contentious, such as repeated U.S. calls for greater transparency in Chinese military budgets.
Japan's Defense Minister Shigeru Ishiba also called on China to be clearer about its spending and intentions.
China pushes back
But Lt. Gen. Ma Xiao Tian, deputy chief of the general staff of the Chinese People's Liberation Army, shot back at the same conference, saying his country's defense spending was "at a low level" compared to other developed nations' budgets.
He said about two-thirds of Chinese defense spending went on costs such as maintenance and training.
He also offered implicit criticism of U.S. missile defense efforts, describing such systems as "not purely defensive."
"China is a peace-loving country and its people is a peace-loving people," he said. "We are a military threat to no other country."
China's growing prosperity has been accompanied by double-digit rises in military spending and a drive to modernize its armed forces and their equipment.
Beijing has said it will boost defense spending by 17.6 percent this year to 418 billion yuan ($60.2 billion).
The Pentagon and Western analysts say China's true military spending could be two or three times the official amount. But it is still dwarfed by the Pentagon's budget of more than $500 billion, which does not include war costs.
Gates said Washington wanted to work with all Asian nations to understand their military budgets and decisions so that miscalculations could be avoided.
By describing U.S. efforts to reassure the world ahead of its shootdown of a defunct satellite in February, Gates also drew an implicit contrast with China's own satellite shootdown a year earlier which was not announced in advance.
"Transparency enhances confidence and reduces competitive arms spending," he said. "The same applies to the way in which sovereign governments make their national security decisions."