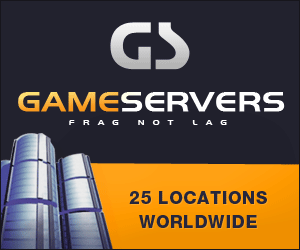 JOE MANDAK
Associated Press
PITTSBURGH -
Penguins owner Mario Lemieux called a deal to sell the team to a Canadian billionaire "unequivocally" dead and said Monday he is trying to reach a deal with a casino that promises to build an arena for the financially struggling club.
Isle of Capri has said it will build a $290 million facility for the Penguins to replace 45-year-old Mellon Arena - at no cost to taxpayers or the team - if it obtains a slot-machine license from the state.
But if Isle of Capri doesn't get a slot-machine license from state gambling regulators Wednesday, Lemieux said the Penguins would have to "consider all of our options."
"I've never heard of a government turning down $290 million in private money to build a public facility," Lemieux said. "It's unheard-of."
Jim Balsillie last week withdrew his offer to buy the Penguins for $175 million, but has said he might still try to purchase the team. Lemieux said that won't happen and the club will try to make Balsillie forfeit his deposit.
"We can say unequivocally that the deal with Mr. Balsillie is dead," Lemieux said. "We were shocked and offended that Mr. Balsillie would back out of such an important deal at the last minute - and less than a week before a decision on the funding of a new arena that will have far-reaching implications on our franchise, our city and our region." he said.
A call seeking comment from a representative of Balsillie's company, BlackBerry maker Research In Motion Ltd., was not immediately returned Monday.
Other suitors surfaced over the weekend.
Frank D'Angelo, a Toronto businessman who owns Steelback beer, said he and billionaire partner Barry Sherman might bid on the team. D'Angelo said he and Sherman might also pay for a new arena because they could make money off the naming rights as well as supplying beverages.
D'Angelo said he doesn't want to move the team from Pittsburgh, a guarantee that Balsillie reportedly was not willing to make to the NHL before withdrawing his bid Friday. Still, Balsillie said he also hasn't ruled out efforts to buy the team.
Isle of Capri is one of three bidders competing for the sole Pittsburgh slot-machine license that is expected to be awarded by the Pennsylvania Gaming Control Board. The two other applicants are Detroit casino magnate Don Barden and Forest City Enterprises Inc. of Cleveland.
Lemieux didn't rule out the possibility that his ownership group would keep the team, but spent most of the 10-minute news conference repeating his support for the exclusive deal the Penguins have with Isle of Capri.
"We're not talking to anybody until the license is awarded," Lemieux said