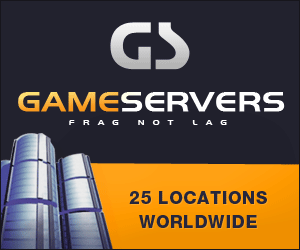 ALAN ROBINSON
Associated Press
PITTSBURGH -
The Pittsburgh Penguins grew accustomed to shipping players away at the trading deadline, not adding them. By dealing for forward Gary Roberts and tough guy Georges Laraque, they possibly reshaped the Eastern Conference playoff race.
They also sent a message, if only to their own players: They believe they can win a Stanley Cup now, not just in the future. And they won't allow Sidney Crosby to be roughed up in the process.
Contending for the first time in six years, the Penguins underwent a dramatic change Tuesday by trading defenseman Noah Welch to Florida for the 40-year-old Roberts, and forward prospect Daniel Carcillo and a 2008-third-round pick to Phoenix for Laraque.
With two forwards arriving, the Penguins freed up ice time by dealing Dominic Moore to Minnesota for a third-round draft pick. They also landed defenseman Joel Kwiatkowski from Florida for a fourth-round pick.
"We want to win," coach Michel Therrien said. "We want to be part of the playoffs. That was our plan, and right now we've put ourselves in a position to be there."
It might have been the Penguins' busiest day of late-season dealing since they essentially won a Stanley Cup by acquiring center Ron Francis and defenseman Ulf Samuelsson in 1991.
"Adding players like this will help us to finish the season strong," Therrien said. "We're surprising a lot of the teams in the league right now, and we believe the chemistry we've got adding players like that will help us."
Roberts gives Pittsburgh a steadying, proven hand to complement the 39-year-old Mark Recchi, the only veteran goal-producer until now in a lineup led by the 19-year-old Crosby, 20-year-old Evgeni Malkin and 18-year-old Jordan Staal.
"I know why I am still playing, and that's what I do on and off the ice, the way I to prepare to play," Roberts said after arriving in Pittsburgh on Tuesday night. "I'm not a big yeller or screamer. I just come to the rink every day, be a pro, play hard, be a good teammate, and hopefully that will rub off on some of the young guys - though, to me, I don't know how much rubbing off needs to be done with these young guys."
Laraque, a forward and one of the NHL's best-known fighters, spent considerable time weighing whether to waive his no-trade clause, as did Roberts. Finally, Laraque decided he couldn't pass up the chance to join what may be the NHL's best collection of youthful scorers since Wayne Gretzky's Oilers in the early 1980s.
Crosby is closing in on his second 100-point season, while Malkin has 29 goals, and Staal has 25 for a much-improved team that recently gained points in 16 consecutive games by going 14-0-2.
However, Crosby has been increasingly singled out for physical attention by opponents, a situation that was an ongoing worry for the Penguins.
"Teams know that to beat the Penguins, you have to hit Sidney Crosby, hit Evgeni Malkin, hit Jordan Staal," Laraque told Canada's TSN sports channel. "I'm up for the challenge to (protect them). I'm real excited. ... I know I'm going to be a lot busier and have more responsibility. They have more than one guy to target."
The 30-year-old Laraque is signed for $1.3 million for next season. Before agreeing to play for the Penguins, Laraque spent considerable time talking to Therrien, his coach on a Quebec major junior championship team in 1996.
"You can't have guys taking liberties with your best players," Laraque said.
The 6-foot-3, 245-pound Laraque is best known for fighting and drawing penalties - he has 878 penalty minutes in 546 career games - but can score an occasional goal. He has five goals and 17 assists in 56 games this season. Kwiatkowski also had five goals for Florida.
This was Ray Shero's first trading deadline day as the Penguins' general manager, and it may prove to be one of his busiest.
"He's doing great things for us," said Recchi, who recently told the AP that the Penguins were close to being a Stanley Cup challenger but lacked some of the veteran presence of last year's Hurricanes.
Roberts has 421 goals and 451 assists in 1,127 career games with Calgary, Carolina, Toronto and Florida. This season, he has 13 goals and 16 assists in 50 games.
"He can have a significant impact on our team, not only now but in the future," Shero said.
At 6-2 and 210, Roberts isn't as big as Laraque but is tough physically and gets many of his goals in front of the net.
"He's a teammate's dream," Recchi said. "He's going to make a difference for us. He's a guy that plays hard and guys don't like to play against him."
In one other deal, the Penguins added goaltender Nolan Schaefer from San Jose for a seventh-round pick. Schaefer, 5-1 for the Sharks last season, was assigned to Wilkes-Barre/Scranton of the AHL.