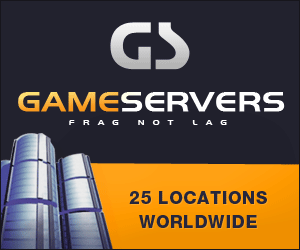 North County (CA) Times
March 21, 2009
Hundreds of millions coming to region for Marine Corps, Navy construction

By Mark Walker, Staff Writer
CAMP PENDLETON ---- A new $500 million hospital at Camp Pendleton and a similar one at Fort Hood in Texas are the two largest Defense Department projects funded under the stimulus bill passed last month by Congress, the Pentagon said Friday.
In addition to the hospital, Camp Pendleton is getting a $15 million day care center and $54 million in stimulus money for repairs and upgrades throughout the 125,000-acre base.
Hundreds of millions more in stimulus money is coming for repair and building projects at Miramar Marine Corps Air Station and at Navy complexes in San Diego.
The money is from a $5.9 billion pool set aside for construction and repair at military installations around the country, and represents the bulk of the $7.4 billion allocated to defense projects in the $787 billion stimulus package.
Camp Pendleton's new hospital will be built just inside the main gate off Interstate 5, with construction scheduled to start next year and completion by 2013.
"This new facility will ensure that we comply fully with new seismic safety standards and continue to deliver the most advanced medical care to the growing population of Marines, sailors, family members and retired service members," said Rear Adm. Christine Hunter, commander of Navy Medicine West, which oversees medical care in the region.
Sonya Hanson, a spokeswoman for Navy Medicine West, said that plans call for the multilevel, 500,000-square-foot hospital to be fully operational by 2014.
"The care of our wounded warriors is paramount," said Capt. C. Forrest Faison III, the commander at Naval Hospital Camp Pendleton. "This new hospital will provide the latest in care and a medical home for those recovering from physical or psychological injuries."
The precise number of beds has not been determined.
The hospital will offer a full spectrum, from maternity and newborn care to adult intensive care. It will have an emergency room and specialty clinics.
A new parking structure is planned in conjunction with the hospital, Hanson said.
The day care center plan calls for a contract award by September with construction starting four months later and the facility opening by September 2011.
Stimulus funds also will pay for $10.7 million worth of solar panels for the base. Another $9 million is allocated for repair of existing bachelor enlisted quarters.
Camp Pendleton will receive about $34 million for infrastructure repair projects.
The timing of the stimulus package couldn't have been better for Camp Pendleton, where an estimated $2 billion worth of makeover projects are already under way.
The makeover money came through normal defense project funding and is paying for new housing, grocery stores, training centers, a guest lodge, a wounded warrior center and office complexes.
An office complex is the likely fate for the existing hospital that first opened its doors in 1974.