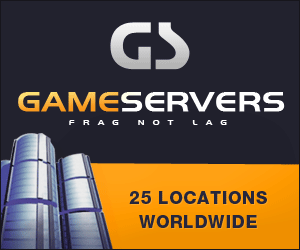 Boston Globe
January 8, 2007
Pg. 1
Wants Bush to justify use of additional troops

By Rick Klein, Globe Staff
WASHINGTON -- House Speaker Nancy Pelosi said yesterday that Democrats would not give President Bush a "blank check" to continue the war in Iraq, and suggested that Democratic leaders may seek to deny the administration funding to send more troops to Iraq.
Pelosi, a California Democrat, repeatedly rejected suggestions that Democrats would cut off funding for the war, a step being urged by many liberal activists. But if the president wants a surge in US troops in Iraq -- a step he is expected to outline this week -- Democrats might move to stop him from using any new funds for that purpose, she said.
"If the president chooses to escalate the war, in his budget request we want to see a distinction between what is there to support the troops who are there now," Pelosi said on CBS's "Face the Nation."
"The American people and the Congress support those troops," she added. "But if the president wants to add to this mission, he is going to have to justify it. And this is new for him, because up until now the Republican Congress has given him a blank check with no oversight, no standards, no conditions."
Pelosi's comments mark the first suggestion by a Democratic congressional leader that Congress could use its authority over the nation's finances to hasten an end to the war. Her remarks point toward an aggressive stance on Iraq from congressional Democrats in their opening days of control of the House and Senate.
Bush is expected to address the nation as soon as Wednesday to unveil his new Iraq strategy, which may include a short-term increase in US forces.
Senator Joseph R. Biden Jr., the chairman of the Senate Foreign Relations Committee, said yesterday on NBC's "Meet the Press" that he plans to introduce a "resolution of disapproval" to put the Senate on record in opposing an increase in troops. He said such an increase would be a "tragic mistake."
But he cautioned that there is probably little Congress can do , given that it voted to authorize the war in 2002.
Biden, a Delaware Democrat who announced yesterday that he will run for president in 2008, said, "As a practical matter, there is no way to say this is going to be stopped."
Yet not all Democrats agree on that point. Several antiwar Democrats have been pressing the leadership to consider using congressional funding powers and other maneuvers to change US policy.
Representative Dennis Kucinich of Ohio plans to outline a proposal today for Congress to deny Bush any more funds for the war.
Senator Edward M. Kennedy of Massachusetts, a senior member of the Senate Armed Services Committee, is scheduled to deliver a speech tomorrow in which he will outline steps he believes Congress must take "to reassert its constitutional power" to dictate war policy. Details of the speech, to be given at the National Press Club in Washington, were not available yesterday.
Any move by Congress to change war strategies would probably set off a political battle, with the White House and its allies in the House and Senate offering fierce resistance.
Senate minority leader Mitch McConnell warned that -- other than cutting off money for the war -- Congress can't force its will on the executive branch when it comes to conducting wars.
"We could pass resolutions, we can have hearings, we can debate the matter, which we will do," McConnell, a Kentucky Republican, said on "Fox News Sunday." "But I don't think Congress will have the ability to simply micromanage the tactics in the war, nor should it."
McConnell also predicted strong, though not unanimous, Republican support for the president's plan for a temporary increase in the US troop presence in Iraq. "I think we need to keep in mind the goal there is to win," he said.
Pelosi, however, made clear that the newly Democratic Congress would not stand by as the war continues.
"If the president wants to expand the mission, that's a conversation he has to have with the Congress of the United States," she said. "Congress is ready to use its constitutional authority of oversight to question what is the justification for this spending."
As part of its new budget to be submitted next month, the White House is working on what is expected to be its largest request yet for war funds, at least $100 billion. Congress has approved about $500 billion so far for Iraq, Afghanistan, and counterterrorism programs since Sept. 11, 2001.