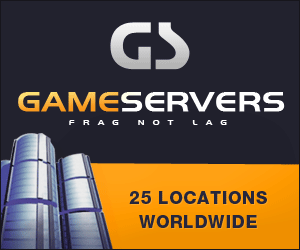 San Diego Union-Tribune
May 18, 2008
House speaker heads delegation to assess situation

By Sinan Salaheddin, Associated Press
BAGHDAD – U.S. House Speaker Nancy Pelosi, a top Democratic critic of the U.S.-led war in Iraq, expressed confidence during a visit to Iraq yesterday that expected provincial elections will promote national reconciliation.
who led a bipartisan congressional delegation to Baghdad, spoke after the group met with Prime Minister Nouri al-Maliki, U.S. Ambassador Ryan Crocker and Gen. David Petraeus, the top U.S. commander in Iraq.
She welcomed Iraq's progress in passing a budget as well as oil legislation and a bill paving the way for provincial elections in the fall that are expected to redistribute power more equitably among local officials.
Pelosi said the visit was to "pay our respects to our troops and at the same time learn more about what the situation is on the ground here."
Pelosi was hopeful about the upcoming elections after meeting with Iraq's Sunni parliamentary speaker, Mahmoud al-Mashhadani.
"We're assured the elections will happen here, they will be transparent, they will be inclusive and they will take Iraq closer to the reconciliation we all want it to have," she said.
Pelosi's visit came a day after she led a bipartisan congressional delegation to Israel to mark the 60th anniversary of Israel's founding.
Pelosi, who also traveled to Iraq in January 2007 shortly after the Democrats assumed control of Congress, has been a sharp critic of the Bush administration's conduct of the war and has pressed for the withdrawal of U.S. troops from Iraq this year.
She also has called for the Iraqi government to contribute more financially to the reconstruction of the country.
President Bush's Iraq war funding request failed in the House on Thursday as anti-war Democrats and Republicans unhappy about added domestic funding formed an unlikely coalition to kill, for now, $163 billion to support U.S. troops overseas.
The Republican revolt was spurred by Democratic tactics in advancing the must-pass measure, as well as their efforts to add money for the unemployed and an expansion of troop education benefits to the bill.
The practical effect of the move is likely to be minimal. While it kills the war funding component of the bill for now, the Senate is sure to revive it next week.
Al-Maliki met with Pelosi after returning to the Iraqi capital from Mosul, where he oversaw the start of a new crackdown against al-Qaeda in Iraq militants in the northern city.